7 Ways Emotional Cheating Can Actually Make Your Relationship Stronger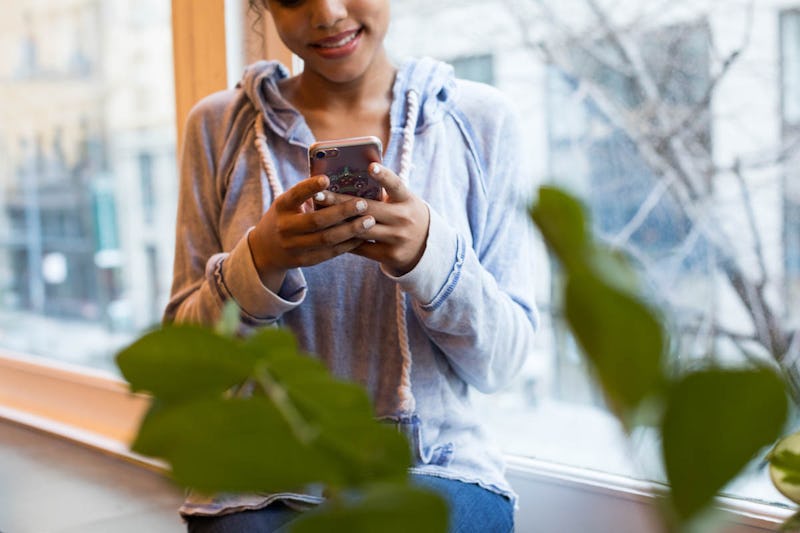 Ashley Batz for Bustle
There are more than a few ways that someone can cheat on their partner. While physical cheating is often assumed to be the worst type of cheating, when a partner emotionally cheats, it can be equally upsetting for some. But it doesn't have to be: it's relatively harmless, for one, but emotional cheating can actually make your relationship stronger.
"Emotional cheating can allow your primary relationship to stay intact," relationship expert April Masini tells Bustle. "Relationships are not perfect, and over the long-term, you may find that your partner does not satisfy all your needs."
By its very definition, an emotional affair is an affair of the heart. It doesn't involve physical cheating, but another type of intimacy, one that involves long talks, flirting, and even possibly fantasizing about the person. For some people, this can feel worse than physical cheating, because an emotional affair isn't just simply one night or even a brief thing. But for others, who aren't as deeply concerned with their partner being emotionally intimate with someone else, it's not a big deal.
Although it would be great if our partner fulfilled everything we need, that simply is not the case. Just as different friends and friendships fill different needs, it can't be totally surprising that the same can be said for romantic relationships too. Love doesn't automatically make everything complete and fill in all the spaces we have in our lives, and there's nothing wrong with that.
If you find yourself emotionally cheating or discover your partner is, don't despair. This isn't necessarily a bad thing. In fact, emotional cheating, for some relationships, is absolutely a good thing. Here are seven ways emotional cheating can make your relationship stronger.