How To Show Your Support If You Can't Make The NYC Pride Parade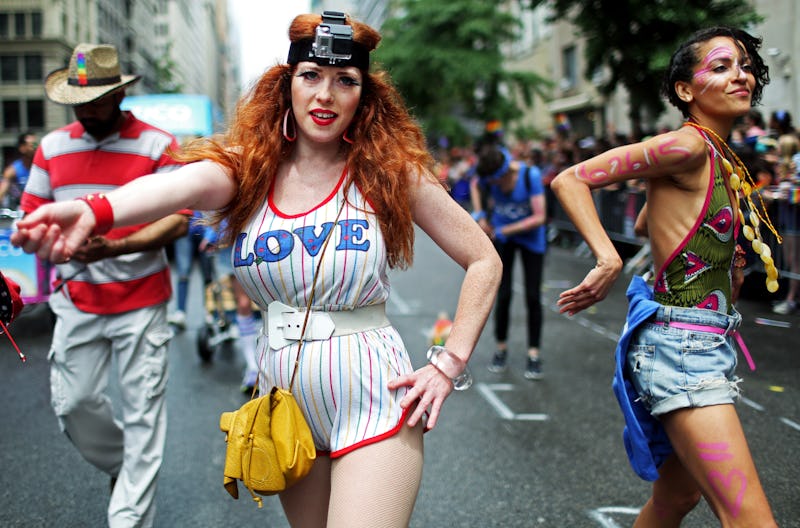 Yana Paskova/Getty Images News/Getty Images
The NYC Pride Parade is almost here. And if you can join on June 25, then you definitely should. The spectacle, joy, and celebration of it all is pretty breathtaking. But if you can't make the parade in NYC — if you're too far away or it's just not an option — don't panic. Being at the NYC Parade is amazing, but there are so many different ways to show you support.
In addition to the NYC Pride Parade, there are also other events that happen around the country and around the world, and they're not just in June. And even if going to an event or celebrating in that way isn't possible — or just isn't your thing— there are a lot of other options for getting involved and showing your support for the queer community.
Let's be honest, Trump taking office can feel like such a setback for the LGBTQ community. There's been Mike Pence's history with LGBTQ discrimination, Trump's withdrawal of transgender protections, and the fact that Trump has yet to recognize Pride month. And it's only June, people. We really need the celebration this year.
So whether you want to feel as close as possible to the action or you want to dig in and really get involved by giving back, there are ways to do it. Here are some ways to get involved, even if you can't make the parade.