7 Ways Your Partner May Be Comparing You To Their Ex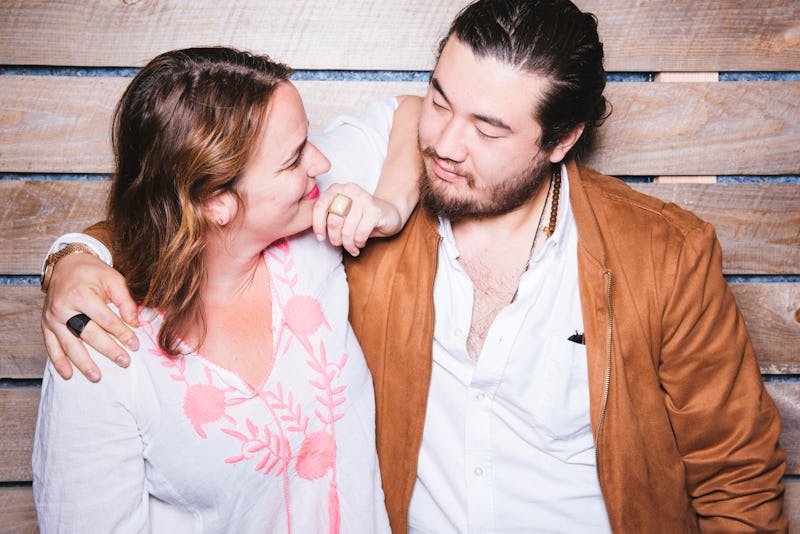 BDG Media, Inc.
When in the beginning of a new relationship, it's common for people to look at the similarities and differences between this new situation and their previous relationships. Unfortunately, this can mean, at times, that your partner is comparing you to their ex in a number of ways. Although it can be annoying if it's over the top, making comparisons is a natural instinct, and as long as it's not coming up time and time again, it shouldn't be something you worry about. However, you may want to be aware of the different situations in which your partner might be doing some relationship comparing and contrasting.
"When a relationship ends, we usually begin comparing our new partner to what we didn't like in our ex partner because after a breakup, it's more clear what we do and don't want," Carrie Krawiec, LMFT tells Bustle. "Sometimes people even go so far as picking an opposite person. Unfortunately when our new partner begins to hurt or disappoint us, we [may] start to be reminded of the ways those needs were met before ... either by a parent, caregiver or ex."
It's never healthy if your partner explicitly dwells on these comparisons or makes you feel bad about them, but it is common for them to notice differences in their new relationship — and sometimes this can be positive. Here are seven ways your partner may compare you to their ex, according to relationship experts.