8 Signs You Maybe Shouldn't Define The Relationship Just Yet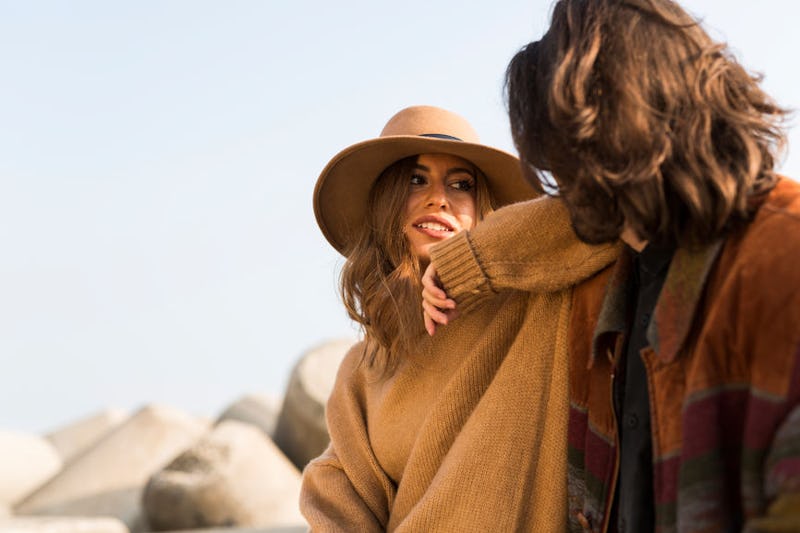 Good Vibrations Images/Stocksy
Today's dating world can be complicated. From how quickly you should text back to when to delete your dating apps, it seems like there are a million unwritten rules. But once you start falling for someone, how do you know when it's time to officially define your relationship?
"Another person is not necessarily going to operate on your timeline and will not necessarily want to be exclusive the same at the same pace," Anita Chlipala, relationship coach and therapist, tells Bustle.
The risk of rejection can be scary but worth it if your relationship is ready. When making this decision, you may not be able to read your partner's mind, but you can at least be honest with yourself.
"It's easy to just focus on the positive feelings, when really, if some of the infatuation wears off, you could start seeing a person maybe a little bit more realistically," Chlipala says.
Especially in the beginning, your judgement can be clouded. But by looking past the infatuation of the honeymoon phase, you can begin honestly evaluating if you want to take that next step.
It's a big choice and there are a plenty of factors to consider. To help you make your decision, here are some key warning signs to look out for, according to experts.