20 Easy-To-Miss Signs You're In Love With The Wrong Person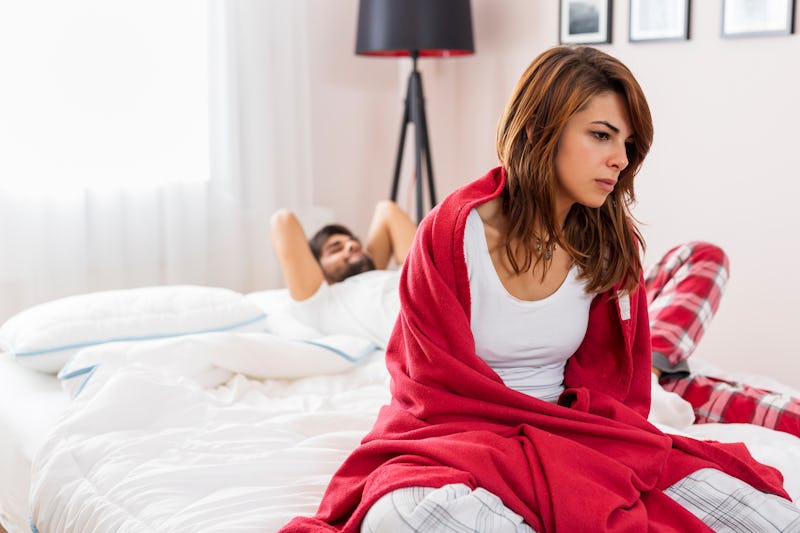 Shutterstock
For the most part, you can't really choose who you happen to fall in love with. You can definitely choose what you want to do with those feelings, but you can't force yourself to have feelings for someone and you can't really force yourself to stop. As a result, it's so easy to find yourself in a situation where you've fallen in love with the wrong person.
More often than not, these situations never really end well. If you think you're in love with the wrong person for you, relationship experts Greg Behrendt and Amiira Ruotola, authors of the upcoming book, How To Keep Your Marriage From Sucking, tell Bustle, you're in great company. "Almost all of us have been there, too," they say.
Just think about it. If we all fell in love with the right person right away, none of us would have to deal with the pain of going through a breakup.You wouldn't have to worry about whether or not your partner would cheat or why they seem to be checking out. You certainly wouldn't have to look for the various signs that they're "The One," because you'd just know.
Sometimes knowing you're in love with the wrong person will be obvious and sometimes it won't be. So here are some easy-to-miss signs that you might be in love with the wrong person, according to experts.