8 Signs Your Partner May See You As A Placeholder For "The One"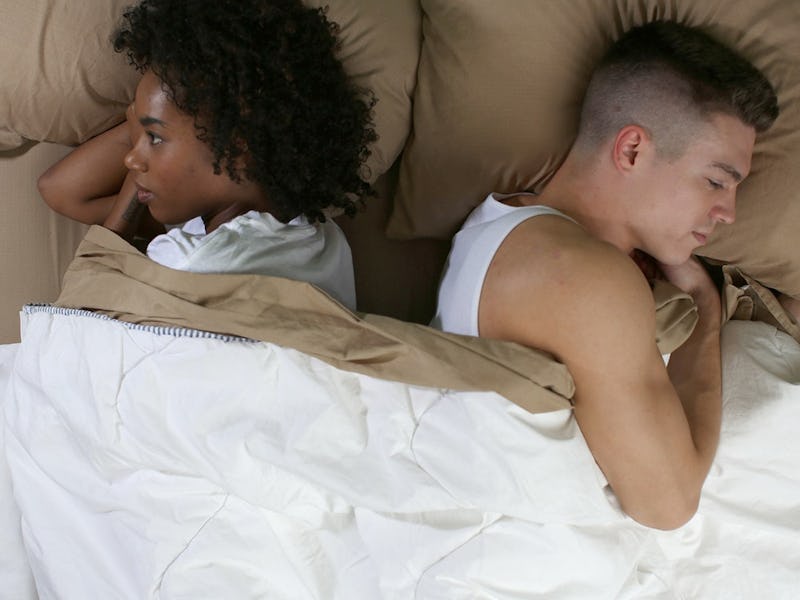 Ashley Batz/Bustle
Relationships require taking some risks. For instance, even if you hope you're relationship will last, nobody can predict whether or not it actually will. And it can also be hard to tell if your partner sees long-term potential in your relationship as well. So what are the signs of a placeholder relationship, and is your partner possibly waiting for something else to come along?
"As a Relationship Coach who spends my days talking to women in and out of love, they always want to know how to speed past the B.S. and really tell if their current flame will turn into real life relationship goals," Stephanie Churma, owner of The Good Love Company, tells Bustle.
According to Churma, if someone truly sees you as "The One," you'll know. "When someone is serious about making you a priority, they do. It's that simple," she says. "If they want you, not only will you know this by their actions, but they will go out of their way to make sure nobody else can get in the way of committing to you," Churma says.
But if you find yourself waiting by your phone to make weekend plans only to be brushed off or being constantly told that they're not ready for anything serious, it might be time to really look into your situation. Here are some signs experts say your partner might just see you as a placeholder for "The One."