How To Avoid Brexit & Election Chat At The Christmas Dinner Table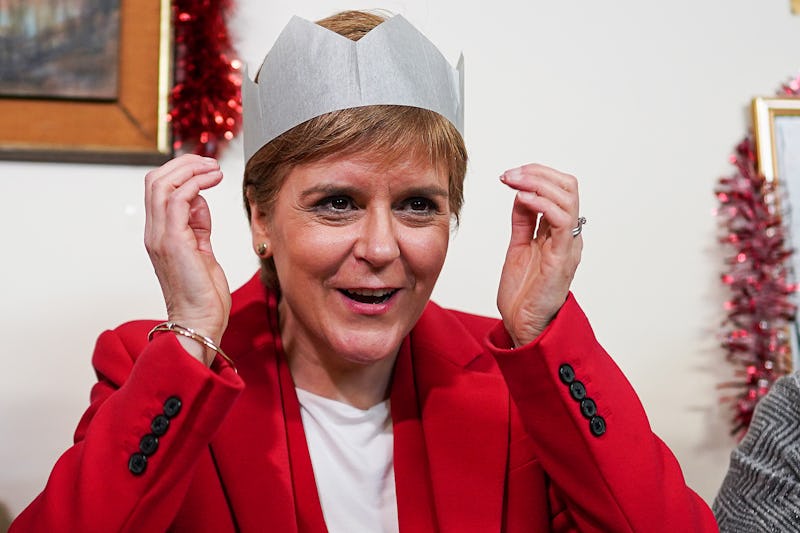 Jeff J Mitchell/Getty Images News/Getty Images
We live in difficult times politically in the UK and across the globe. It's low-key my way or the highway vibes and even if you agree politically with your family, things can still get a bit heated. So in the final countdown to Dec 25, you'll need an arsenal of tips for avoiding election and Brexit talk at home during Christmas.
Nobody wants a slanging match between you and uncle Terry that leads to actual food being thrown across the table. Have you had a Brussels sprout thrown at your face? No, me neither, and I'd like to keep it that way thank you very much.
Arguments are so intense at Christmas that last year the Guardian reported that 13 people filed for divorce online on Christmas day. And although we don't know what led to that decision being made, the tension hiding behind all of that Yuletide cheer can't have helped.
Although it's super difficult to even countenance accepting political views that are polar opposites to yours, Christmas day is not the time to hammer it out. So prepare for avoiding battle, brace for storm-proofing instead. Because this year it's not only Brexit chat, but post- general election fallout too.