9 Creepy Urban Legends That Came From The Depths Of The Internet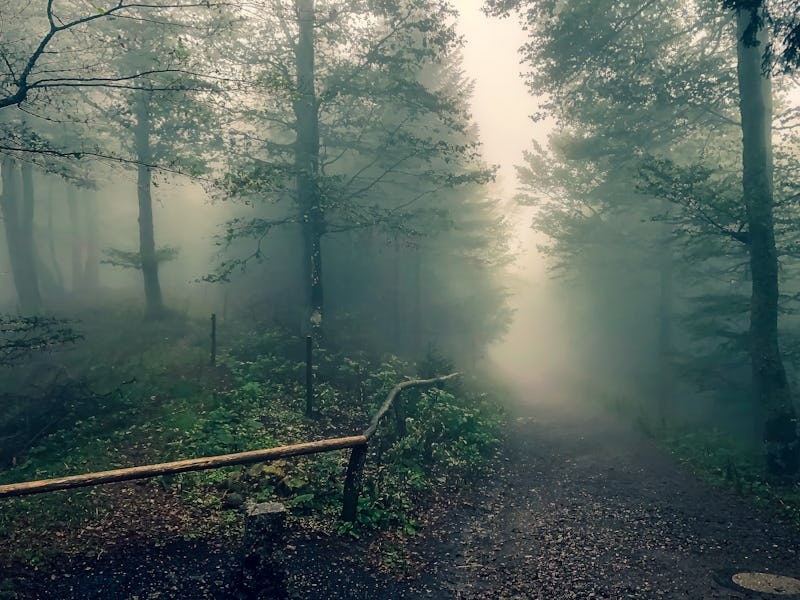 Artjom Kissler/E+/Getty Images
The internet can be a scary place — but not all of those scary places are ones that we seek to avoid. A few exist that some of us — those of us who are into ghouls, ghosts, a long-legged beasts — actively seek out. They've given rise to some of the creepiest urban legends on the internet, and although it might seem counter-intuitive to seek out scary stories when there's so much in the real world that's legitimately frightening all on its own, I think there's something to be said for experiencing fear in a controlled environment. The monsters we face in fictional situations are often ones we can actually vanquish — which I think helps when considering some of the real-life things that feel too challenging to beat.
Urban legends themselves — you know, classics like "The Hook," "The Man and the Babysitter Upstairs," "People Can Lick, Too," and so on and so forth — are considered to be the modern leg of folklore… which means that although the stories may be relatively recent, their ilk is not. Folklore stretches back throughout history and throughout cultures, leading us eventually to urban legends — what Folklore Thursday describes as "the folk narratives of life in modern society: lurid, humorous, or cautionary tales told to us by trusted sources, which we often accept as true, even if the contents of these stories are just barely on this side of believable."
And given the broad definition of "folk" as it pertains to folklore, it's only to be expected that urban legends would begin to evolve over time — and to evolve alongside the development of new methods of communication. As The Geek Anthropoligist notes, Alan Dundes, who is generally regarded as the father of modern folklore, defined "folk as "any group of people whatsoever who share at least one common factor." The internet, in turn, has given rise to what Simon Bronner called "the folk universe of cyberspace" — and from there, we get creepypasta, collaborative mythologies, and everything else that makes up the weird, wonderful world of internet urban legends.
The nine legends collected here are just scratching the surface of everything there is to explore — but maybe they'll give you a place to start. Because, I mean, let's face it: You weren't planning on sleeping tonight anyway, right?
Check out the entire 'What's Up, Boo?' series and other videos on Facebook and the Bustle app across Apple TV, Roku, and Amazon Fire TV.