Avoiding These 9 Little Habits May Seriously Reduce Your Anxiety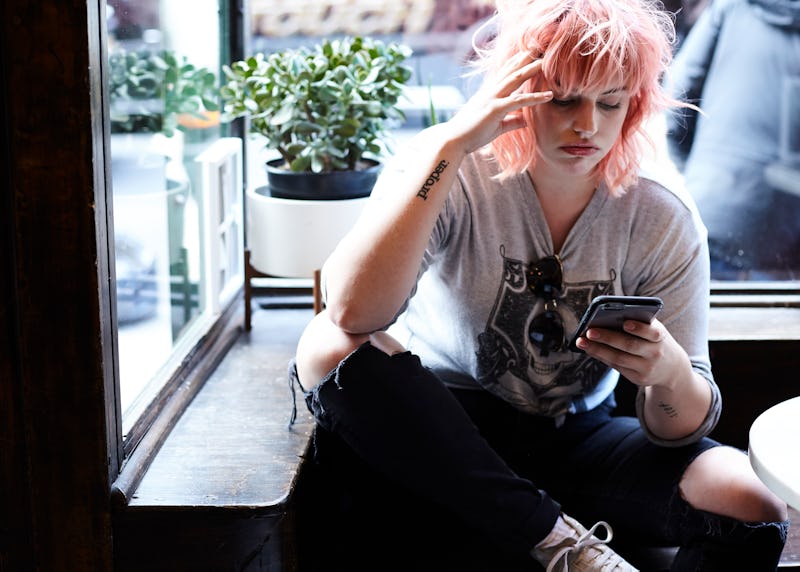 Hannah Burton/Bustle
Whenever possible, it's always a good idea to avoid certain habits that make anxiety worse, and replace them with ones that make the day easier, smoother, and less stressful. This is good advice for anyone who could stand to have less stress in their life, but can be especially helpful for those who struggle with chronic anxiety.
"There are a number of things that people — those impacted by an anxiety disorder or who simply suffer occasional anxiety — can do to reduce anxiety," Dr. Prakash Masand, MD, psychiatrist and founder of the Centers of Psychiatric Excellence, tells Bustle. "Even small changes can lead to improved overall physical and mental wellness."
Yes, if you have an anxiety disorder, you will likely need to see a therapist, and get yourself some professional treatment. But making a few small changes to your day certainly won't hurt. "In fact, I encourage people to make small changes rather than trying to completely change their life all at once," Dr. Masand says. "If you try to make too many changes, that may overwhelm you and actually increase your anxiety."
So choose one or two tweaks you'd like to make, and build up from there. "Start slow and once you get comfortable with a few changes, then go after even more," he says. "Change can be difficult but indeed well worth it to reduce your anxiety and improve your overall level of wellness." Here are a few habits to avoid, as well as what to do instead, if you'd like to feel better.