9 Hilarious New Nonfiction Books Written By Very Funny Women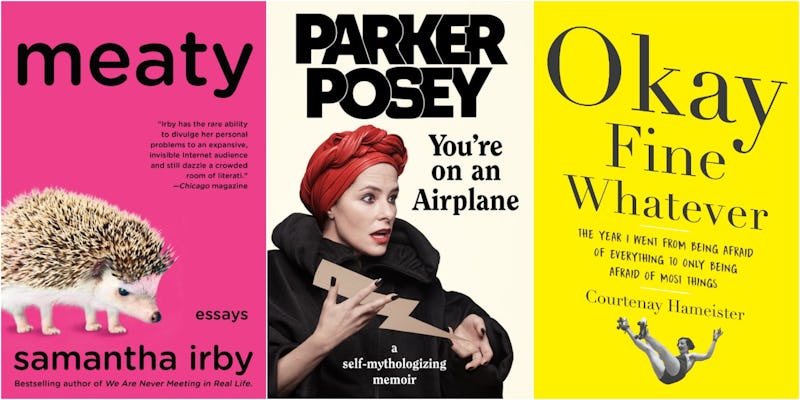 Less than a year after admitting to sexual misconduct, comedian Louis C.K. returned to stand-up during a surprise set at New York's famed Comedy Cellar. His performance and the angry backlash that has followed begs the question: Does Louis C.K. really deserve a chance at a comeback? After all, there are plenty of funny women out there who can make audiences laugh onstage, in film, and in their writing, no rape jokes needed.
It's no secret than men dominate the world of comedy, and have for decades. But like any other industry, the world of comedy is brimming with women whose talent matches, and often exceeds, that of the more famous men. There are comedians like Ali Wong and Hannah Gadsby whose stand-up specials are both hilarious and thought-provoking. There are actresses like Kate McKinnon and Tiffany Haddish whose films are both comical and original. And there are, of course, authors like Maeve Higgins and Samantha Irby whose books are both incredibly well crafted and laugh-out-loud funny.
If you're in need of a smile and you've run out of stand-up specials on Netflix, then pick up one of these nonfiction books by funny women and be prepared to laugh until your abs hurt.