3 Instagram Influencers Tell Us Their Best Hacks For Glam Selfies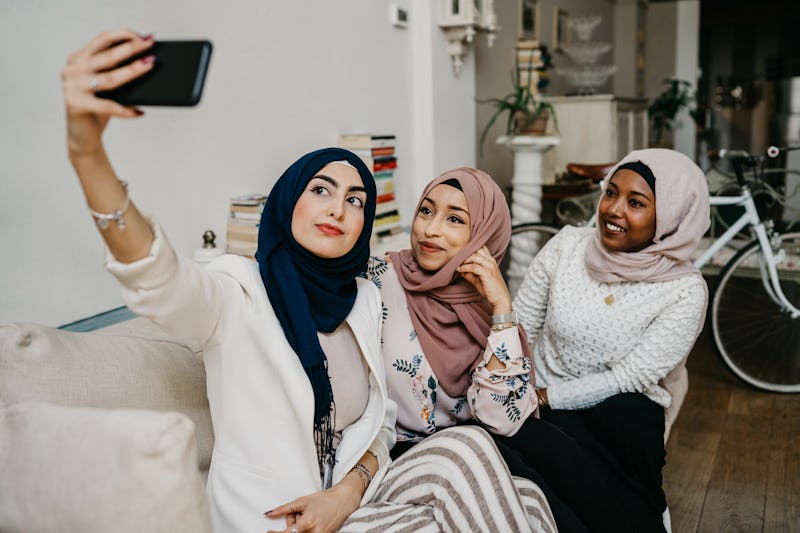 Shutterstock
If you didn't think there was an intricate art to taking Instagram selfies, think again. While many of your Instagram faves make their selfies look effortlessly flawless, there's a lot more thought that goes into getting the perfect shot than you might have guessed. And if you want your pictures to reach influencer-status, your best bet is to learn some Instagram selfie hacks straight from the pros.
Although Paris Hilton claims she and Britney Spears invented the selfie back in 2011, there are many different theories about who brought the selfie into play. In fact some people even estimate that it was created as long ago as 1839. While the official origins remain unknown, one thing's for sure: Selfies are everywhere and they're here to stay. But what is it about these snapshots of ourselves that make them so fun to take and share?
"Selfies make me feel beautiful, confident and keep things fun," content creator and social media consultant Dàna Hasson (@danahassonn) tells Bustle. "Plus, it's also a way for me to keep track of what makeup I was wearing a few days ago just in case I want to recreate it."
Beauty, lifestyle, and hair influencer Ronke Raji (@ronkeraji) tells Bustle that the topic of selfies is one of her favorites. "I love selfies so much because they're an amazing way to show off your makeup — and also show off your personality," she says. "Plus, they are cute to look at."
But selfies can be less fun to take if yours don't turn out the way you want them to. Here are nine selfie hacks to step your Insta game up, according to some of your favorite influencers: