The 9 Netflix Original Holiday Movies You Need To Watch This Season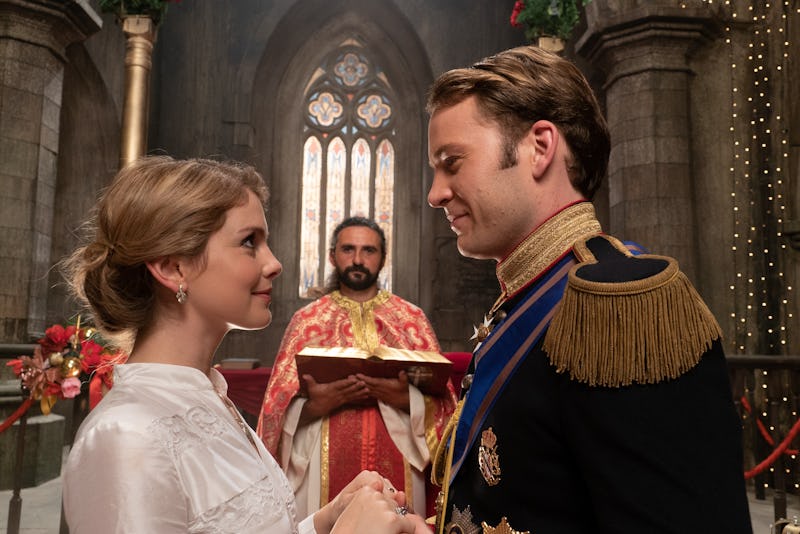 Photo by Cos Aelenei / Netflix
'Tis the season for holiday cheer! Well, almost. Pretty soon, after all the cobwebs and gravestones of spooky season are gone, it'll be time to sit down and enjoy some winter holiday flicks. And with all the Netflix original holiday movies available now and over the next month or so, you'll have such a great selection to pick from. Most of them can be described as romantic comedies or family fun movies, but all will definitely fill you with that warm feeling you'll need during the colder months.
Whether you're looking for a movie to make you feel better during some of the more brutal parts of the year, or want to hype up that Christmas feeling you suppress the other 10 months out of the year, these Netflix originals will help you out ASAP. Odds are, you might have seen a couple of these already, but it might be time for a rewatch. Much like with their Halloween originals, Netflix continues to raise the Holiday bar and produce quality content for fans of the streaming services. If you're not into cheesiness, they might not all be for you, but nothing truly beats a good holiday film.
Netflix already has a handful of original winter holiday films on its roster, but the site will also be dropping new holiday movies left and right this November. But rest assured, every one of these 9 original Netflix holiday movies will hit the spot when it comes to what you want for Christmas (at least where movies are involved).