9 Old-Fashioned Habits To Adopt If You Want To Seem More Charismatic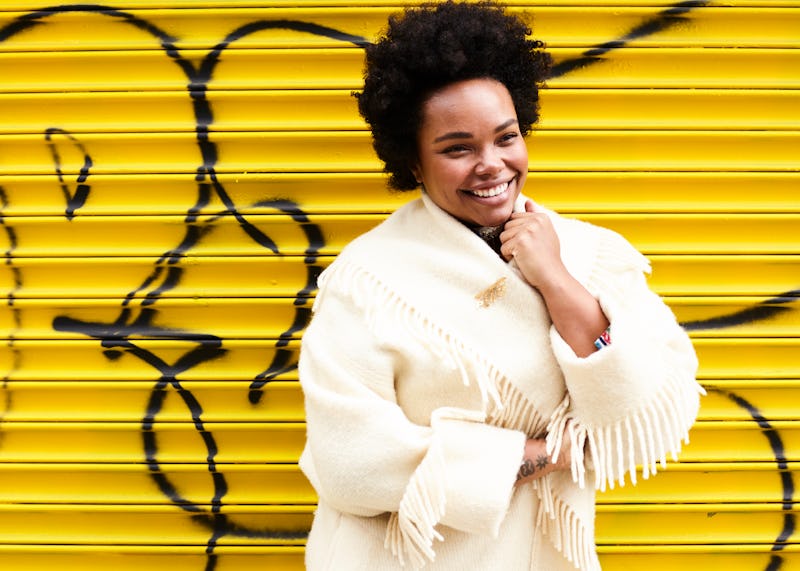 Hannah Burton/Bustle
While people are just as charismatic and charming today as they were fifty years ago, there's no denying the fact it's becoming more difficult to slow down, be present, and make genuine connections with others. And this is all thanks to our busy, hectic lives.
"Decades ago ... people were not in a hurry and as over-scheduled and overworked as they are today," psychic and spiritual counselor Davida Rappaport tells Bustle. "People called and visited their friends and families. People gave parties and attended them on a regular basis." And, they often took the time to pause and truly communicate each other — which isn't as easy to do nowadays.
It takes some effort slow down and be charming and charismatic, what with all our busyness getting in the way. But it can be done. And, the effort is almost always worth it. "By being more charming or charismatic, you will feel more confident and comfortable in your own skin," Rappaport says. "You can also make someone's day a bit better and attract a better group of people into your life as well."
Often, all it takes is setting the intention of slowing down, being present, making yourself available, and truly hearing what others have to say. Here are a few more old time-y habits you may want to scoop up for yourself, in order to win people over and be more charming.