9 Old Wives' Tales About How To Fall Asleep More Easily That May Actually Work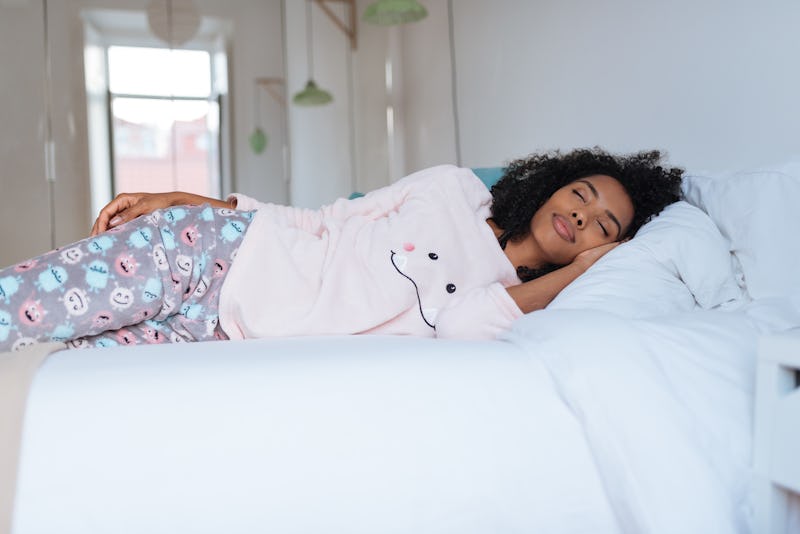 DavidPrado/Fotolia
If you've been tossing and turning and lying awake at night, there are certainly things you can do to help yourself relax and sleep better — and that may even include trying out a few old wives' tales about how to fall asleep more easily. Sure, many of them may sound old-fashioned. But there's a reason these tips and tricks have stuck around for decades.
Think along the lines of drinking a glass of warm milk before bed, or spraying your pillow with lavender essential oil. It sounds too simple, but rituals like these really can make all the difference, and may even help you get the right amount of sleep. "The average adult needs seven to nine hours of sleep a night in order to function best the next day," Dr. Sujay Kansagra, Mattress Firm's sleep health expert and the director of Duke University's Pediatric Neurology Sleep Medicine Program, tells Bustle. If you aren't falling asleep on time or getting enough rest, it's likely you'll start to have some uncomfortable side effects.
"All the research shows that six hours or less of sleep leads to slower reaction time, heightened anxiety, foggy brain, poor decision making, and so on," Chris Brantner, sleep expert and founder of SleepZoo, tells Bustle. So the more you can do to guarantee good rest, the better. Here, a few hacks to help you fall asleep that have stood the test of time, according to experts.