9 Relationship Problems Millennials Face The Most Of Any Age Group, According To Therapists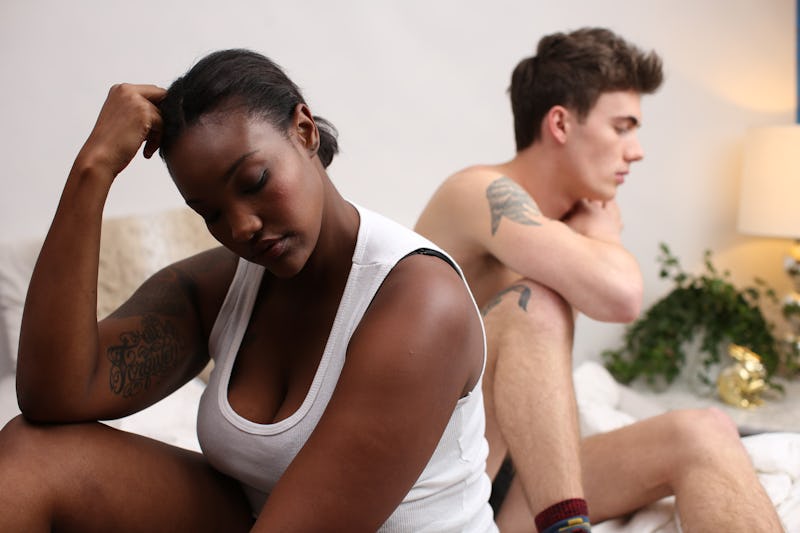 Ashley Batz/Bustle
There's no doubt that millennials tend to date differently than other generations, and with this new world of dating apps, postponed marriages, and frequent hook-ups comes its own set of common conflicts. Although all generations have their issues, there are specific millennial dating problems that this generation experiences the most. That's not to say that millennials are worse off when it comes to relationships, but they have their own problems unique to their age group — and as you can imagine, many of them have to do with the new technology that define their generation.
"The argument I would make is that millennial relationship problems aren't really any different from those of any other generation, they just look different," Matthew S. Mutchler, Ph.D., LMFT, Assistant Professor of Counseling Psychology at Delaware Valley University, tells Bustle. "This is related to a concept in couples therapy differentiating content and process. Phone and social media use affect millennials more than other generations, but the how of this effect is a tale as old as time."
Contrary to popular belief, the way millennials get together and date isn't all doom and gloom, but they do have certain problems in common when it comes to their relationship troubles. Here are nine relationship problems millennials face the most out of any age group, according to therapists.