9 Things Doctors Want You To Know About PCOS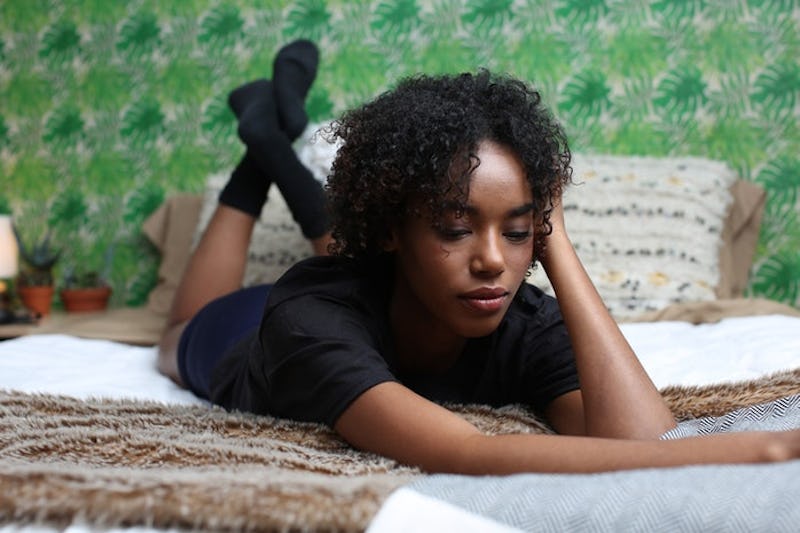 Ashley Batz/Bustle
Polycystic ovary syndrome (PCOS) is a hormonal disorder among women that you may be familiar with — whether you have it or you know someone who has it. But sometimes the facts on PCOS get confusing. For example, PCOS was recently a storyline in This Is Us. Although it's great that it got coverage, many with PCOS felt it fed into harmful stereotypes regarding fertility and weight. Women are often told by doctors they have PCOS due to their weight. In actuality, the issue is actually about hormone levels and insulin.
Penn Medicine states that the correlation between weight and PCOS is about the body's inability to use insulin properly, which can lead to weight gain. But PCOS affects women of all shapes and sizes. Oftentimes, lifestyle changes are recommended so that the way your body uses insulin can change, and, thus, this may better regulate your hormone levels.
"PCOS is an endocrine disorder affecting women of reproductive age," Dr. Kecia Gaither, MD, a double board-certified physician in OB/GYN and Maternal Fetal Medicine, tells Bustle. "The exact cause of PCOS is unknown; however, a genetic basis may be involved, as most women affected have close degree family members — like a sister, mother, or aunt — with the same disease."
According to the Centers for Disease Control and Prevention (CDC), PCOS is one of the main causes of infertility among women, affecting six to 12 percent — up to five million — U.S. women of reproductive age. Although PCOS is common when a woman is of reproductive age, particularly in her 20s or 30s, it can also begin after your first period, at just 11 or 12 years old.
Usually, there are three main symptoms of PCOS: irregular periods, the absence of periods, or prolonged periods; more male hormones (androgens) — which can cause excess facial and body hair, acne, and thinner scalp hair or male-pattern baldness; and multiple ovarian cysts. The CDC states that if you have at least two of these three PCOS symptoms, doctors will see if PCOS is the cause. Complications can occur down the line, such as heart disease or type 2 diabetes, so it's best to see a doctor if you are exhibiting any symptoms of PCOS.
However, even when going to a doctor and finding out you have PCOS, there are still things that nobody tells you about it. Below, experts weigh in.