9 Things You May Not Realize Can Come Off As Rude, According To Experts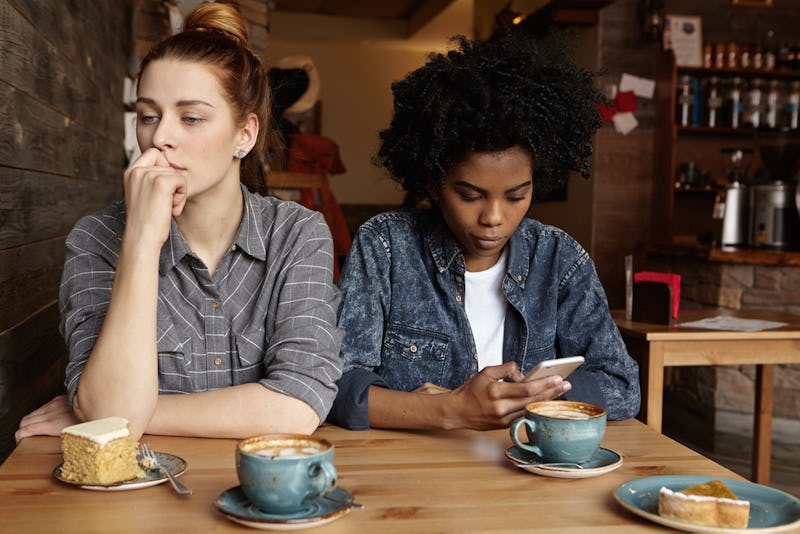 WAYHOME studio/Shutterstock
As you go about your day, you might find yourself doing or saying something that can make you seem rude, even though that obviously wasn't your intent. It can happen at work, while interacting with strangers, and even when hanging out with friends. Everyone will make the occasional mistake, but it's also never a bad idea to be more aware of how your words and actions impact others.
"Building empathy, in general, is a massive win in any personal or professional situation," Jen Oleniczak Brown, an author and educator who specializes in building social skills, tells Bustle. It can not only help you better understand others and connect in a meaningful way, but it can make them understand you, too.
By being aware of what might come off as rude, you can avoid making a social faux pas, and pushing others away. If you do mess up though, it's not the end of the world. "Even if you did something that was perceived as rude," McBain says, "you can often make the situation better simply by saying sorry and addressing your actions with [the other person]." Here are a few common mistakes to keep in mind, according to experts, that can easily seem rude.