A Tiffany Haddish Netflix Stand-Up Special Is Happening & It's Exactly What The World Needs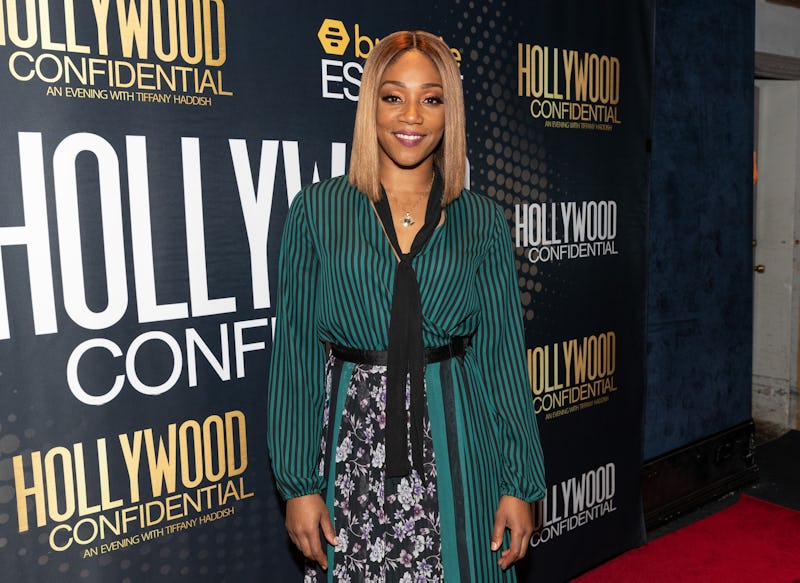 Christopher Polk/Getty Images Entertainment/Getty Images
It's no secret that 2018 has been a rough year for so many reasons, but there's finally a glimmer of hope that 2019 will be better. So much better. A Tiffany Haddish Netflix stand-up special will premiere at some point in 2019, which means her decade of domination is just beginning. The comedian, writer, and actor has been steadily working in Hollywood since the early 2000s, but her true breakout role was as Dina in the 2017 hit Girls Trip. Since then, the level of attention afforded to Haddish has skyrocketed. And for good reason. Her boundless energy, gut-busting comedy, and openness about her turbulent childhood can endear her to anyone; it was really only a matter of time before everyone fell in love with her.
Haddish's talents are perhaps best summed up by Lisa Nishimura, the current Vice President of Original Documentary and Comedy at Netflix. As part of the announcement regarding Haddish's new stand-up hour per Deadline, the Netflix executive said she's a "force," adding:
"Hilariously funny, brash and self-effacing, she's an incredible artist who is winning over audiences while breaking barriers, and we are tremendously proud that she will showcase her formidable talent on Netflix."
Haddish's fans likely feel the same.
Deadline reports that the hour-long special will feature new material. It should tape before the end of 2018, and Netflix anticipates a 2019 release date. Anything more specific than that, including a title, special guests, or a firm release date, are still unknown. A few things about Haddish are safe to assume, based on what pop culture has already learned about her, though. For example: The odds are high that she'll bring up her love of the company Groupon (an appreciation so deep and abiding, she eventually became a spokesperson for the service). If the comedian is still single at the time of taping, at least one person is probably gonna have moves made on them. Also, she'll likely bust out the Alexander McQueen dress one more time — at least for old time's sake.
For years, Haddish danced, acted, and hustled her way into the mainstream. Since breaking out in Girls Trip, she's written a bestselling memoir, continued her comedy tour, scored more film roles, appeared on Drunk History, and co-starred in the TBS half-hour comedy The Last O.G. with Tracy Morgan. Haddish has hosted Saturday Night Live, presented at awards shows, hosted award shows, and delivered an astonishing 20-minute speech when accepting an award of her own at the NYFCC. The same Deadline piece that announced her Netflix stand-up debut noted that it won't be her first role for the streaming service, as she signed on to do an animated series co-starring comedian Ali Wong.
It will be interesting to see what her stand-up material looks like by next year, and how much of her rise to massive fame will work its way into her act. But if she keeps it to anecdotes about celebrities — like the actor who bit Beyoncé, or the time she took Will Smith and Jada Pinkett Smith on a Groupon swamp tour in Louisiana — that would be just as good.