Here's Everything We Know About The Potential 'To All The Boys I've Loved Before' Sequel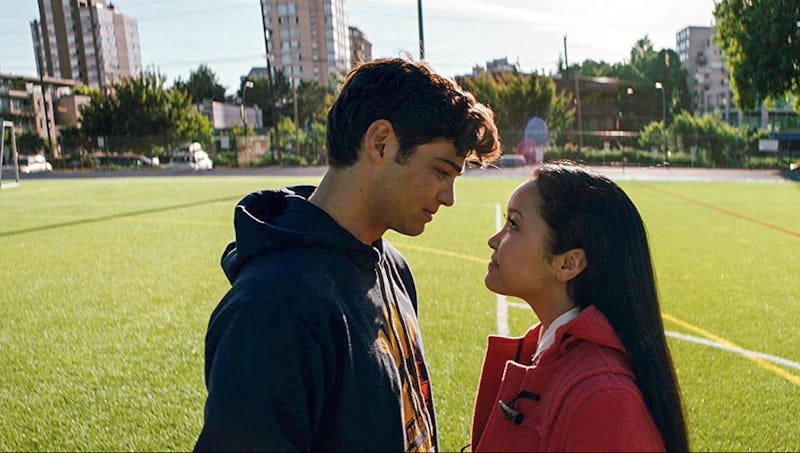 Netflix
You watched it, you loved it, and now you probably have a huge crush on Peter Kavinsky. You also probably have a lot of questions about that somewhat satisfying — yet still dramatically unresolved — mid-credits ending. Well, if you want to know what a To All The Boys I've Loved Before sequel might look like, you're in luck. New details about a potential second installment were revealed in a recent interview with Entertainment Tonight, and let's just say there's definitely a lot more story to tell.
For those not familiar, To All The Boys was based on the eponymous, best-selling book trilogy by Jenny Han. There are two more books in the series — P.S. I Still Love You and Always and Forever, Lara Jean — that go way beyond what was seen in the movie, and, while director Susan Johnson told ET that she would love to have the opportunity to explore the next two installments on the big screen, it's still unclear whether or not Netflix will green-light a sequel.
Regardless, Johnson has already started plotting out potential ideas — spoiler alert for To All The Boys. At the end of the first film, Lara Jean (Lana Condor) and Peter Kavinsky (Noah Centineo) appear to ride off into the sunset together and live happily ever after. Well, until John Ambrose McClaren shows up at Lara Jean's door. And, as Johnson told ET, she hopes that a sequel could focus on what happens after that fateful ending. "The struggle of what that means and not having a contract and trust — all those issues that they talk about on the field at the very last scene. Relationships are hard to navigate and they'll find themselves in one," she said before adding, "And they'll discover what the next person might bring in John Ambrose McClaren."
Does John Ambrose's arrival throw a wrench into Lara Jean and Peter's budding relationship? Well, that's just one thing Johnson hopes to explore in a potential sequel. Johnson explained to ET:
"We're so invested in Peter and Lara Jean, that seeing them go through struggles is going to be hard but also something everybody can relate to. The next shiny face comes in and you're like, 'Oh shoot, this guy's really nice too. What do I do?'"
Speaking of shiny faces, what's going to happen with Josh (played by Israel Broussard)? The boy-next-door got left out in the cold — literally and figuratively — at the end of the first film, and he definitely deserved better.
"I do feel like the character of Josh sort of got the short end of the stick a little bit," Johnson confessed, "but there's room to tell part of his story in the next movie even though he's not so much in the second book. There needs to be some resolution with that."
Hopefully, Josh's story ends with some sort of romantic redemption, because, man — his love life in the first film was rough. Based on Johnson's ideas for a potential sequel, though, it doesn't sound like Lara Jean and Peter's relationship will be all peaches and cream either.
Netflix has yet to confirm a To All The Boys sequel, though Johnson said that it was her understanding that the decision would be made on a second film within the next month. She also revealed that the creative team, including screenwriter Sofia Alvarez, and, one assumes, the main cast, signed contracts that included the option of a sequel. All fans can do now is keep watching To All The Boys I've Loved Before over and over again until Netflix makes a decision.