Adam Rippon Will Be On 'Will & Grace' Season 2 Among These Other Big Name Guest Stars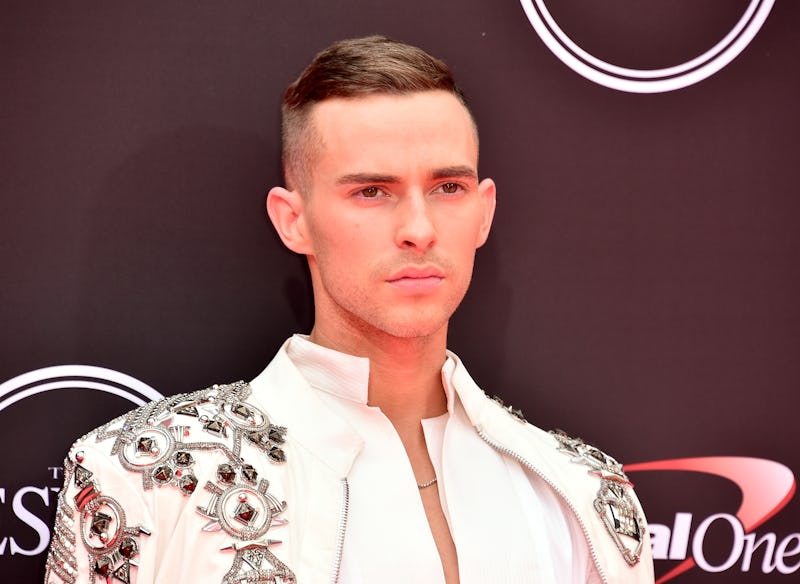 Alberto E. Rodriguez/Getty Images Entertainment/Getty Images
The Fall 2017 revival of NBC classic Will & Grace definitely impressed its audience and critics, picking up a total of five 2018 Emmy nominations with its comeback. And according to a recent press release from the network, obtained by Bustle, they're just getting started. Olympian Adam Rippon will be on Will & Grace Season 2, according to an NBC press release, along with few other star-studded guests, and so fans should prepare to be wowed even further.
The American figure skater first took the world by storm with his elegant moves on the ice, and alley-oop'd his 2018 Winter Olympics winnings with the coveted Dancing with the Stars Mirror Ball trophy in May 2018. Paired with his hilarious and down-to-earth social media commentary, as well as his progressive political views, the Scranton, Pennsylvania, native has amassed a nice following. But his latest television venture could introduce him to an entirely new fan base.
According to the NBC press release, Rippon is said to be making a cameo appearance on the ever-so popular Will & Grace reboot, which will mark his first scripted television role. It hasn't been announced exactly what Rippon's role on the show will be, but seeing as the 28-year-old athlete welcomes new ventures with open arms and manages to kill it each and every time, his star quality is bound to shine through.
Along with Rippon, other guest stars on the upcoming season will be actor Matt Bomer, who, according to the press release, will play "a smooth-talking, self-satisfied TV news anchor who dates Will," as well as Minnie Driver, who will reprise her guest role of Lorraine Finster. Avid fans of the show know that Driver's role is going to pack a hilarious punch, as her character is a nemisis of Karen Walker (played as 2018 Emmy nominee Megan Mullally). The release says that Finster's return will center around Karen's quest to "get more money in her divorce settlement," and it sounds like Karen will go to the ends of the earth to do so.
Also picking up guest roles in Season 2 are actors David Schwimmer, as Grace Adler's (Debra Messings) love interest, Chelsea Handler, Jon Cryer, and returning guest stars Mary McCormack and Alec Baldwin.
In addition to its list of upcoming guest stars, Will & Grace also has some exciting news on the home front. It's been reported that the reboot has already been renewed for an 18-episode third season — well before its Season 2 even hits televisions. This move totally shows that Will & Grace Season 2 is going to be as entertaining, if not more, than its initial comeback, and so not watching isn't even an option anymore.
Will & Grace Season 2 will premiere on Thursday, Oct. 4 at 9 p.m. ET on NBC, and it'll be filled with 18 half-hour episodes of nothing but hilariousness and, of course, nostalgia. As for when Rippon will make his scripted television debut, however, it's yet to be announced. But after assessing all of the magic that Will & Grace has in store, it's clear that each and every episode will bring a whole lot of entertainment to the table.