Obviously, Fans Caught All Of These Painfully Awkward Moments At The Grammys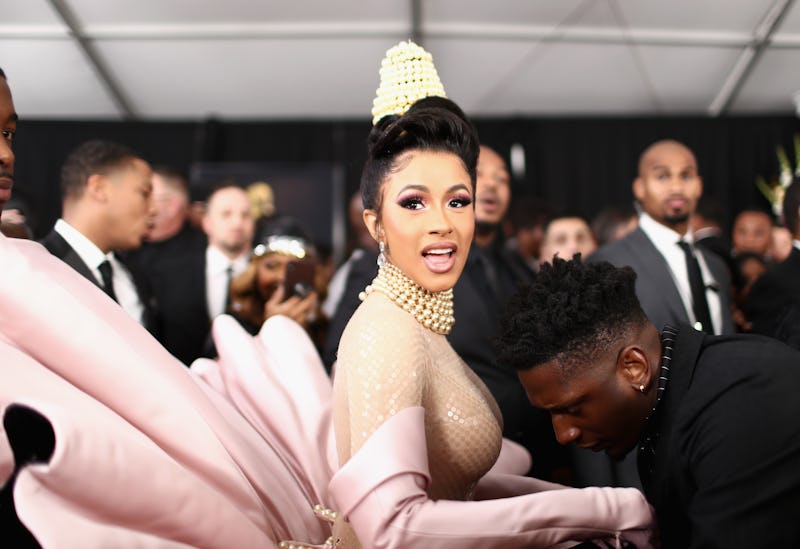 Rich Fury/Getty Images Entertainment/Getty Images
The Grammy Awards are music's biggest night, but they might just be the industry's most awkward as well. While there were plenty of exciting performances and unforgettable big wins on Sunday night, it was the awkward moments from the 2019 Grammy Awards that will truly live on in our minds — and on the internet — for eternity (or at least for the next week). After all, even the most meticulously planned live events have to endure a few hiccups now and then.
Whether it was Charlie Puth's stilted interview with Ryan Seacrest on the red carpet, or Lady Gaga shutting down the E! host for awkwardly ending their interview, all of the night's most uncomfortable moments helpfully reminded us that even the coolest celebrities find themselves in relatable awkward situations. Clearly, no amount of money will keep you safe from having to endure all of the awkward questions in your own life.
So now that the awards are being handed out, and the winners will soon be happily celebrating at the afterparties, you can relive all of the weird, tense moments that made up music's biggest night.
Besides, everyone knows that it's the weird, meme-able moments that really make life worth living — and awards shows worth watching.