7 Early Signs That Your Relationship May Not Last, According To Experts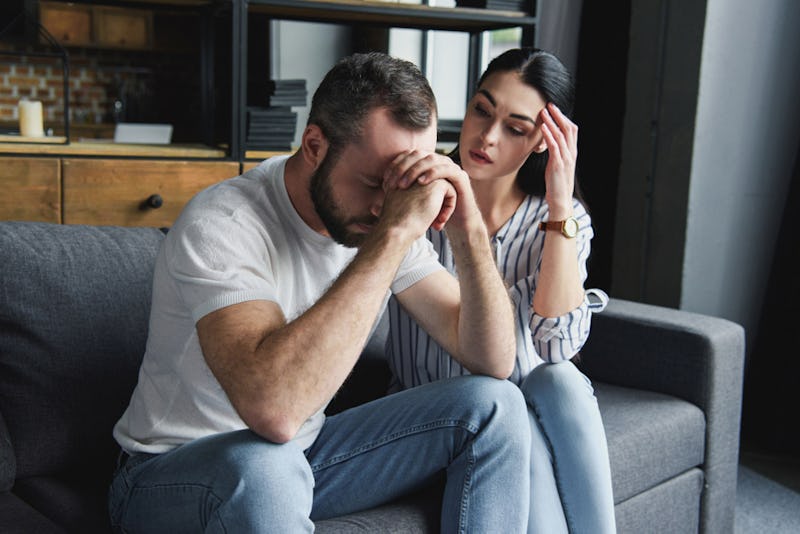 LightField Studio/Shutterstock
While it can be difficult to tell if your relationship will work, there may be a few early indicators that can be a sign you and your partner may not be compatible in the long-term. These include things like mismatched goals for the future, as well as conflicts that tend to be difficult to overcome. But keep in mind, nothing's ever going to be completely black and white.
And it can also help to keep in mind that no one is perfect, Jaclyn Lopez Witmer, a licensed clinical psychologist based in New York, tells Bustle. In order for a relationship to last, you'll both have to accept each other's flaws, to some degree. And learn to work on communicating, Witmer says, so they don't become bigger issues.
That's why, if you like this person and want to give it a try, you don't need to bail just because you spot a few potential problems. "It's always possible to overcome early difficulties," Jonathan Bennett, relationship and dating expert at Double Trust Dating, tells Bustle. "All relationships involve struggle and compromise. However, some early signs can represent serious barriers to a successful relationship in the future." Here are a few red flags you may want to pay attention to, according to experts.