7 Relationship Problems That Can Get Better With Time (And The Ones That Can't)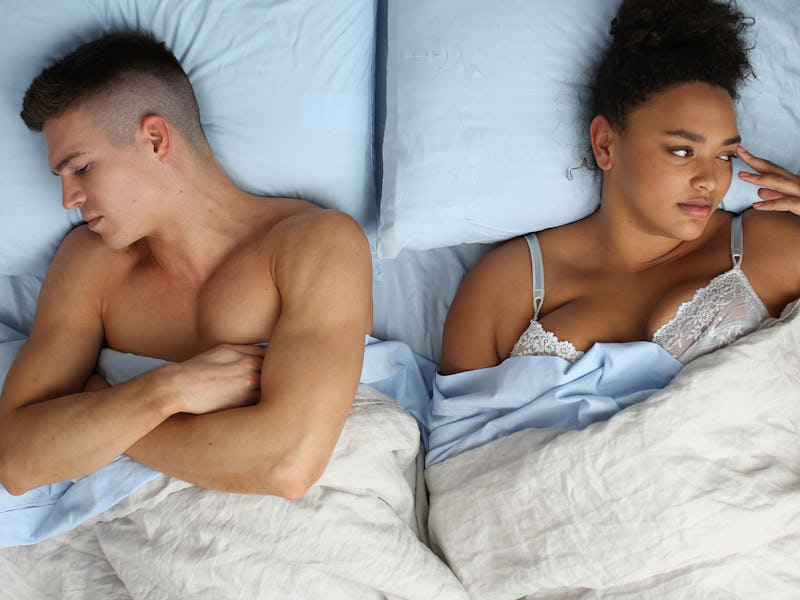 Ashley Batz/Bustle
Everyone has the potential to grow and change, so when it comes to common, long-term relationship problems, it's important to keep in mind that pretty much any issue can be worked on — especially if you and your partner are willing to put in the time and effort. "If both partners are on the same page and can support each other through difficult times, then typically most problems can be addressed," professional counselor Heidi McBain, MA, LMFT, LPC, RPT tells Bustle.
That said, there are a few types of relationship problems that tend to stick around, regardless of the passage of time or effort applied towards fixing them. Usually, these are rooted in unhealthy relationship dynamics, character flaws, and/or clashing personality types. And when that's the case, it's up to you to figure out whether or not the relationship is still worth it.
There are also long-standing problems that aren't technically toxic, but in many ways are just as upsetting. Think along the lines of family problems, such as parents or relatives that won't let you and your partner live your lives. Sure, you can set up boundaries, but problems like these tend to stick around, creating the potential for stress for years and years.
With communication, most issues can be addressed, and will improve with time. But experts say that's not always the case. Here are a few relationship issues that tend to get better with time, versus ones that are trickier to fix.