PSA: Bag Guidelines For The Women's March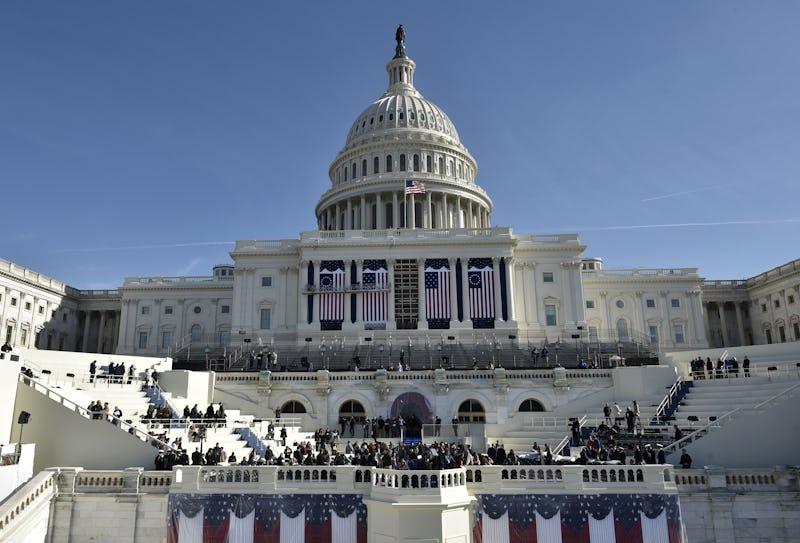 MANDEL NGAN/AFP/Getty Images
With the Women's March On Washington right around the corner (on Jan. 21), details of security are becoming a bigger matter. Like any large-scale event, this one has rules surrounding what you are and are not allowed to bring with you. The bag guidelines for the Women's March On Washington are very specific, so it's in your best interest to familiarize yourself with them ahead of time.
Security is of utmost importance to the organizers of the event; they've gone to great measures to strive for a peaceful, responsible demonstration and the safety of all attendees. The permit obtained has kept police and other city agencies involved in the planning of the March, from start to finish. A private security firm will be present the entire time, and over 1,000 trained marshals will be there to ensure that the situation stays under control. But having a successful March isn't only up to the professionals; it largely relies on the people in attendance and having their full cooperation.
Unsurprisingly (and understandably), all bags and backpacks may be subject to search. Anyone found to be in violation of their standards may have their bag confiscated or could be asked to leave it behind. As the requirements for your bags are quite particular, here are the details you need to know, plus a few extra details. Check out the Women's March FAQ page for more information.