Beth Is Getting A Bigger Storyline Next Season & 'This Is Us' Fans Will Be So Intrigued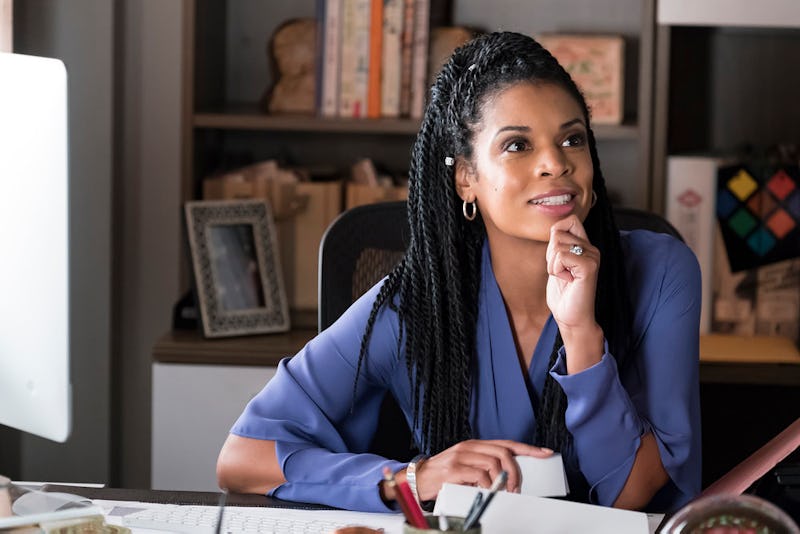 Ron Batzdorff/NBC
Fans were left with so many questions following the jaw-dropping Season 2 finale of This Is Us. While the show's closing scene helped prep viewers for what the future may hold for its characters, one moment in particular has caused many to worry that Beth Pearson's fate may be in jeopardy. As fans continue to speculate on what's to come, a recent L.A. Times interview with Susan Kelechi Watson reveals that Beth's storyline in Season 3 of This Is Us may add an entirely new dynamic to the beloved NBC drama.
Along with addressing rumors about her character's fan-speculated demise, Watson, who plays the role of Beth, shared that the show's third season will take a deeper look into her character's background. Beth, who married into the Pearson family, has had very little about her life prior to meeting Randall revealed in the first two seasons. Other than introducing a cousin, to whom she appears to be very close to, at the end of last season, there's been virtually nothing divulged about Beth and her past.
In her sit-down with L.A. Times, Watson shared that fans will soon learn more about Beth, where she comes from and what makes her the smart, humorous mom, wife and amazing voice of reason amid the show's landscape.
In the interview, Watson explained,
"That's something we're going to learn about in Season 3 — that she has a Jamaican background. Her mom is still alive, her dad isn't, obviously. She has sisters and comes from a big family. Seeing how that plays into her life, who does she go to for advice and help outside of the Pearson clan... She's like a slow-peeling onion. There's all these layers that weren't laid out immediately. We keep getting to meet her."
While the show offered many cliffhanging moments for fans to hold on to in its Season 3 ender back in March, a scene which showcased an emotional moment shared between Randall and a future version of Tess seemed to hit home for fans, as it hinted that something may have happened to one of the female characters on the show.
The clip features Randall telling his adult daughter that it's time "to go see her," to which Tess apprehensively replies that she isn't prepared to handle the moment that lies ahead. The cryptic dialogue, which offered absolutely no indication about who Tess and Randall may have been speaking of, left viewers in a cloud of speculation as they scrambled to make sense of the conversation.
While many surmised that Kate, Rebecca, Annie, and Deja could all meet the criteria of being the "her" that Tess and Randall are referencing, it seems more likely that the scenario may revolve around either Beth or Deja, given that both are an integral part of both Tess and Randall's current storyline. It's unclear what exactly has taken place in the clip, but whatever it is, appears to be a life-changing event for the father and daughter.
However, Watson was quick to shoot down chatter about her character's rumored death when speaking with the L.A. Times, telling the news outlet, "I don't think I'm dying. That's a rumor." After continued pressured to reveal who the "her" that Tess and Randall were referring to in the season finale may be, Watson explained:
"I think I might. I think I might. They might be changing it, but I think I might… I'm actually trying to think back to whether they made the hard decision. Stuff changes sometimes. But I feel like I know … there is some real stuff that happens in the future. And it involves the whole family. Does it necessarily mean Beth is dying — no. That's the spoiler I can give — she's not dead."
It goes without saying that Beth has become one This Is Us' most beloved characters Learning more about her in Season 3 is certainly something that all fans of the show can get behind.