Chrissy Teigen Shares The Cutest Luna Video Yet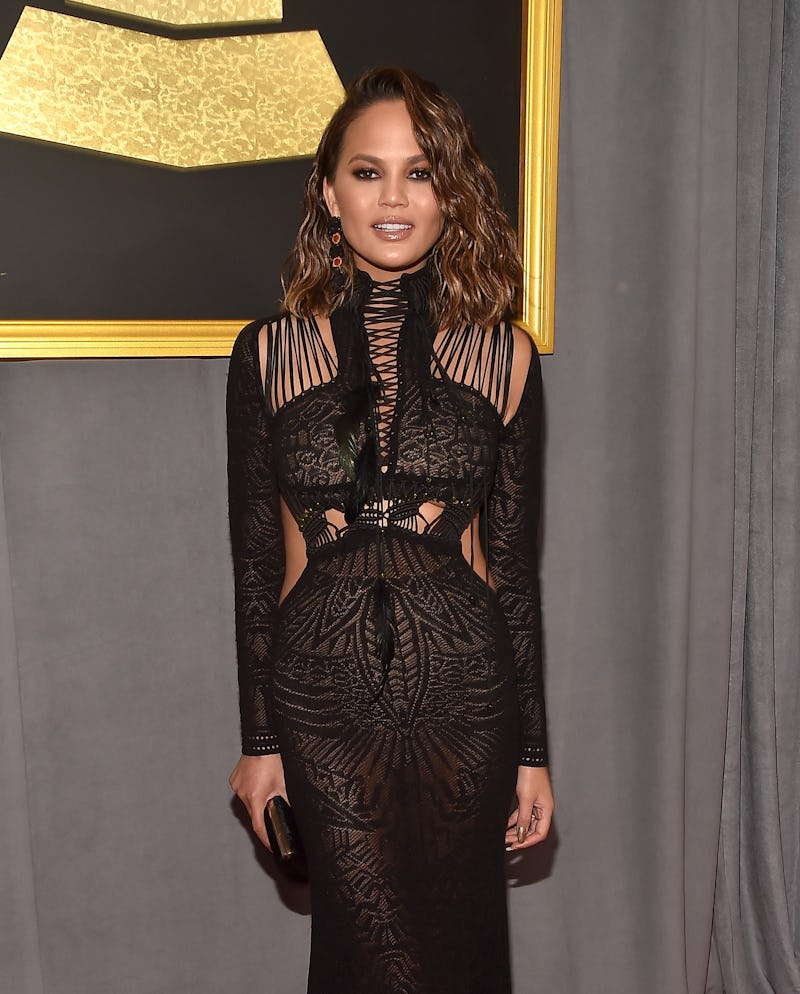 Alberto E. Rodriguez/Getty Images Entertainment/Getty Images
It's official everyone, John Legend and Chrissy Teigen's daughter Luna turned 1, and her first birthday swag is everything you dreamed it would be. As impressed as you might be with her quirky, cool pink kitchen, or her two new cars from Kris Jenner, it is clear Luna's best gift was quality time with her dog BFF. Teigen shared a video of Luna and her dog taking a stroll through the living room together that will restore your faith in humanity.
The Teigen-Legend family has three dogs, but it looks like Pippa is the queen of Luna's heart. The tot gave her four-legged pal a ride in her new purple shopping basket/toy car, and their combined cuteness is almost too much to handle. It's honestly hard to tell who is enjoying their jaunt more — Pippa or Luna. I'm going to go with Pippa on the grounds that she looks like she knows she is getting the royal treatment from one of the world's most adorable kids.
Because Teigen and Legend shared so much of Luna's first year with their fans, it's no surprise the little one has quite a following herself. With videos as sweet as this one, it's no surprise the Internet can't get enough of Luna. Seeing how gentle she is with Pippa is just one more reminder that she's growing up, and ready to conquer all the amazing things ahead.
As for Pippa, she totally deserves some good doggy points. Not only is she not making any attempts to escape her tiny, human companion, she is basking in the attention. These two are one children's book away from becoming an iconic duo, you guys. Right now, they're showing off their driving and riding skills, but it's only a matter of time before they're off having their next adventure (let's just hope their mom captures it too).
Pippa and Luna are going to grow up together, and there's nothing sweeter than tackling toddler-hood with a pet by your side. Meanwhile, Pippa gets all the perks of being Luna's bestie, like free rides around the living room while an adoring crowd watches. (I mean, just look at Puddy in the background of this photo. Pippa's husband is all for her getting extra attention.)
Face it, Luna and Pippa are living their best lives, and those two cuties know it.