Major Key Alert: DJ Khaled Is Joining 'The Voice'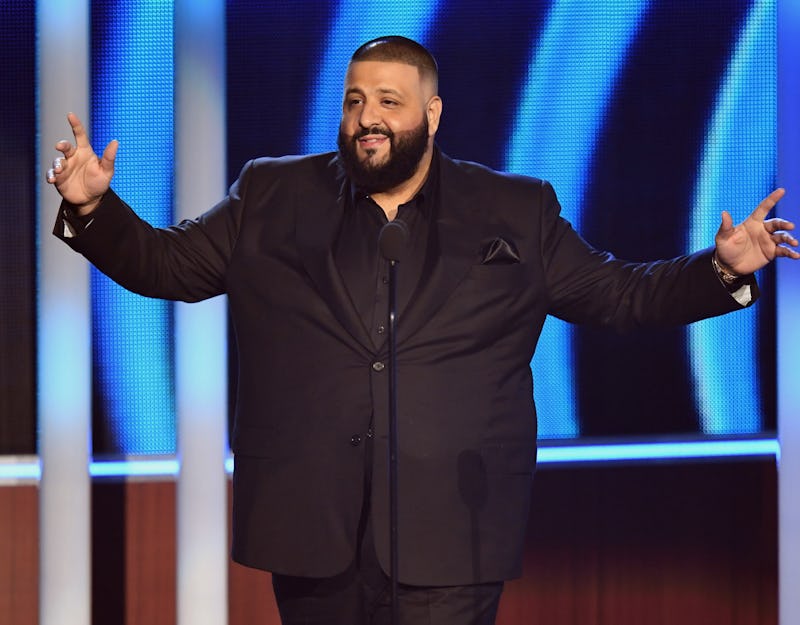 Kevin Winter/Getty Images Entertainment/Getty Images
Here's another major key alert: DJ Khaled is bringing his talents to Season 12 of The Voice. That's right, the ubiquitous hip-hop producer and DJ is joining the next kick-off of the widely popular singing competition. I'm not sure, but it sounds to me as if The Voice is looking to add a little more swag to their already impressive star-studded lineup, and quite possibly, trying to sprinkle a tad bit of hip-hop flavor to the mix too.
Word has it that Khaled is gearing up to serve as an adviser to Alicia Keys' team, which makes perfectly good sense to me, given the effortless hip-hop vibe that Keys already exudes throughout her music. So, there's no doubt that pairing them together will most definitely be a great advantage to anyone on their team.
In addition to Khaled, John Legend, Celine Dion, and Luke Bryan have all signed on as advisers to join the remaining teams of Adam Levine, Gwen Stefani, and Blake Shelton, respectively — so needless to say, this season is going to be loaded with some pretty major superstar power. The celebrity advisers typically lend their expertise during the series' Battle Rounds segment and serve as mentors to both the competitors and coaches.
It's worth noting that the last few months have been pretty spectacular for the "We The Best" Snapchatter, having picked up some pretty big advertising deals with Silk Soymilk, Turbo Tax, and Ciroc Vodka— just to name a few.
Khaled's infectious persona and wildly popular social media presence have continued to help bolster him into mainstream media over the past couple of years. He most certainly knows how to get attention when and where it's needed, and I'm quite sure his appearance on the The Voice will prove no different. Only time will tell if Khaled's hip-hop appeal will bring favorable ratings to the primetime reality show, which is set to return to NBC on Feb. 27, but I'm most certainly betting that this will be yet #AnotherOne for the "All I Do Is Win" entertainer.
#BlessUp