Victoria Beckham Is Getting Rid Of Some Of Her Most Personal Tattoos & TBH, Fair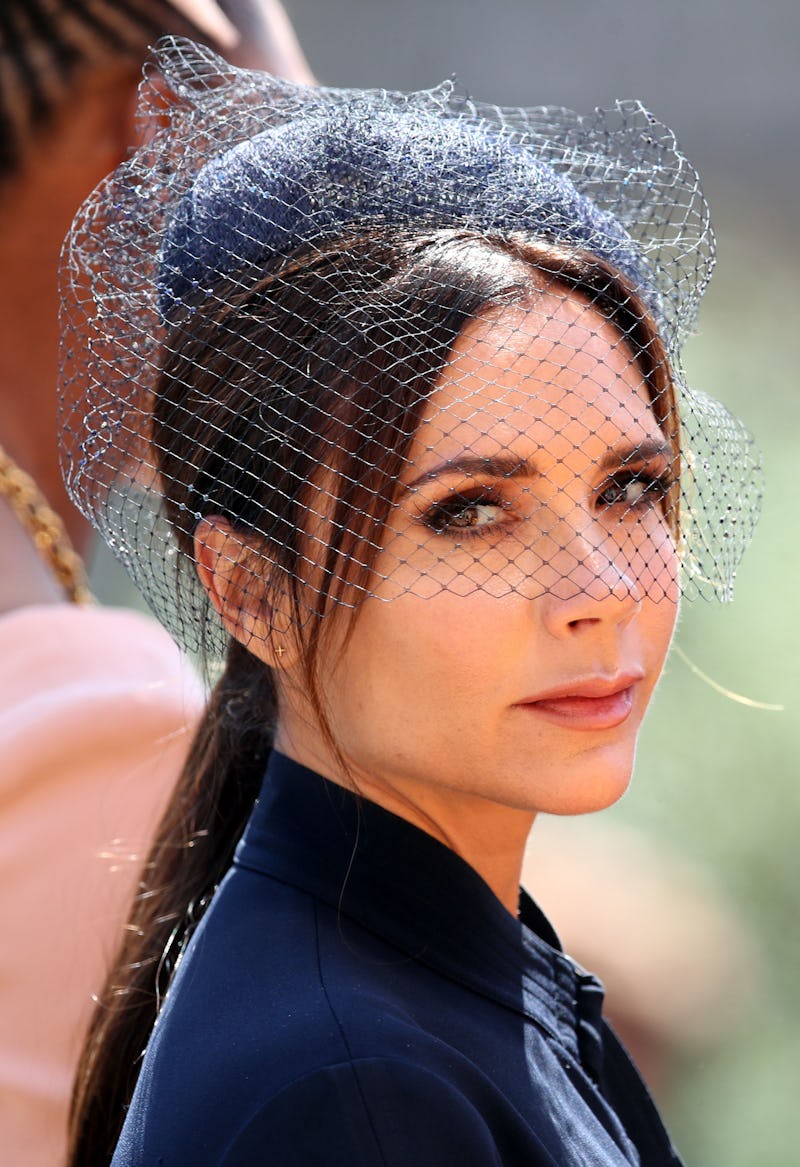 WPA Pool/Getty Images Entertainment/Getty Images
Whether she is singing, dancing, mogulling, mumming, or everything-ing, there is no denying that she is an icon and trendsetter. However what's her body art saying? Does Victoria Beckham have a tattoo? Also, should I get one to match it if she does?
OK so, from what is visible, it appears that the poshest of all the Spice Girls has six tattoos, according to The Sun. OMG yes. Wow, not only is she a member of my favourite band but also, she is into tattoos. We have so much in common I can't even, we should just be best friends.
As one might expect, her tattoos are about all the things she prides herself on. Her love of her kids, her hot AF husband David, and of course that career of hers. Lord knows she is killing it in the fashion industry. However, even though she obviously is pretty keen on tattoos (guys look at David), she has actually been removing some of her tattoos over the last few years, as reported by the Mirror. I have reached out to her rep to find out why, but as of yet, I'm still waiting for a response.
But what are Beckham's tattoos actually of exactly? Well, one of her best known tattoos has been doing a bit of a gradual disappearing act. I'm talking about the text down the back of her neck that is written Hebrew and translates to "I am my beloved's and my beloved is mine". Obviously referencing her love for her bae. Good on ya, VB.
You can see the inking here:
Add to this her other tattoos referencing David. On her left wrist, she has his initials tattooed. Just below, she also has the words "together, forever, eternally" written in Hebrew, however, the second inking was done after the pic below was taken:
Meanwhile, on her right wrist she has a tattoo of the date that the famous couple renewed their wedding vows written in Roman numerals.
However, apart from her strong family unit and her very close bond with her husband, Beckham is also best known for her lit AF music and fashion career. In honour of this, on her right wrist she also has another script tattoo. Showing again her love for ancient languages, but instead of Hebrew, this time she went for Latin. It reads "de integro", which translates to "again from the start".
According to The Sun the tattoo represented a time when a lot of changes were happening in her life, with the launch of a new denim line and her family making a big move across the pond.
One might say tatts are a Beckham family affair, considering her husband, the hunky AF football legend and model David Beckham is pretty heavily inked himself, and their eldest son Brooklyn has started his own pretty lush collection.
In fact, Brooklyn has an inking dedicated to his mum. He's so chuffed with the inking, he even posted a pic of the design on Instagram after getting it done. The inking features a love heart with "mum" written in the middle.
In addition, Brooklyn also has a tattoo that reads "mama's boy" inked on his chest. But does Beckham have any tattoos showing how much she loves her kids? Of course she flipping does, puh-lease. On her lower back she has five stars that have eight points on them. They are said to represent her, David and sons Brooklyn, Cruz, and Romeo.
As the last this inking was photographed was before her youngest child, daughter Harper, was born, it is not known if there is now a sixth star.
However, as VB appears to be removing some of her tattoos, it is not likely she is going to get any more, but who knows, with "mama's boy" Brooklyn getting one after another, showing how much he loves his mum, she may very well decide to get a matching one.