Experts Recommend Discussing These 7 Things Before You Get Intimate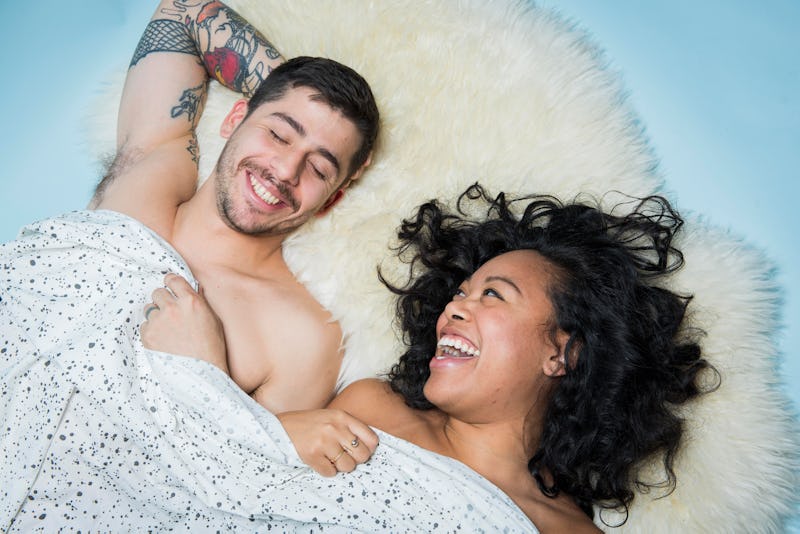 BDG Media, Inc.
When you're starting to have sex with someone, you're probably very excited and full of anticipation. But before you get started, there are a few things you should talk about if you're having sex. It may seem unromantic to stop and have a discussion before you get down to it, but talking openly is crucial. It's not just important to share information that can prevent STIs or discuss any boundaries (although those things are both very important), but having these conversations can also help you enjoy sex more, according to experts.
The most important factor in a sexual experience — whether it's with someone new or a romantic partner — is consent. "It doesn't have to be awkward, but you should make space to ask for and reaffirm consent from your partners so that you're clear about next steps," Emily L. Depasse, a sexologist and sex educator, tells Bustle. "If you have any doubt in your mind, ask."
Knowing yourself is another important factor in order to have the most fulfilling sexual experiences possible. This might mean setting aside some time to explore your own body or asking partners to try new things to figure out if you like them or not. "Know what it is you're looking for within yourself and from potential partners, because they aren't mind readers," Depasse says. "Experiment with various sex toys. Learn how your body responds to certain touches and textures."
Here are some things you should discuss before sex, according to experts.