5 Ways To Find The Perfect Sex Toy For You, Without Spending Too Much Money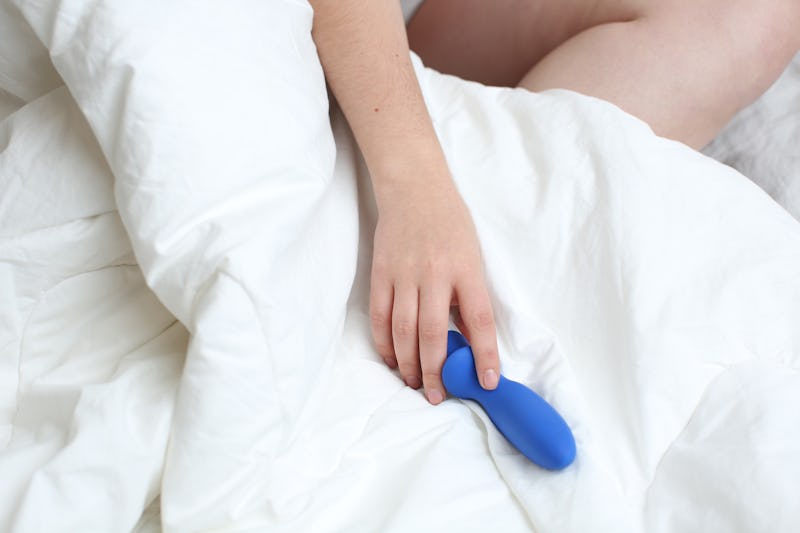 Ashley Batz/Bustle
Sex toy shopping is a little different than shopping for, you know, other types of toys. There are a lot of very particular and personal things to consider when doing so, not to mention a sexy cornucopia of options and varieties you probably didn't even know existed. Pleasure is boundless — which is cool and all — but that might lead you to feeling unsure of where to begin. How to pick a sex toy that is right for you, without it costing a ton of money in the process, can actually be easy and fun with a few guidelines to get you going.
"If you are curious about sex toy shopping, but a novice, don't worry," Dr. Janet Brito, a sex therapist and psychologist at the Center for Sexual and Reproductive Health in Hawaii, tells Bustle. "With an open mind, a bold attitude, and a sense of adventure, you will be fine!"
Besides, Brito says, the benefits of owning a sex toy are bountiful. Those that use sexy toys for solo play are likely to boost their sexual pleasure to a new level as it is a perfect way to learn more about your erogenous zones and to let go of unnecessary tension. If you have a partner(s), trying sex toys can help to keep things new and exciting.
So as you go forth trying to find the perfect toy for you, there are a few things to keep in mind to get one that is good for you and your body.