This Dating App Is Combating The Ghosting Epidemic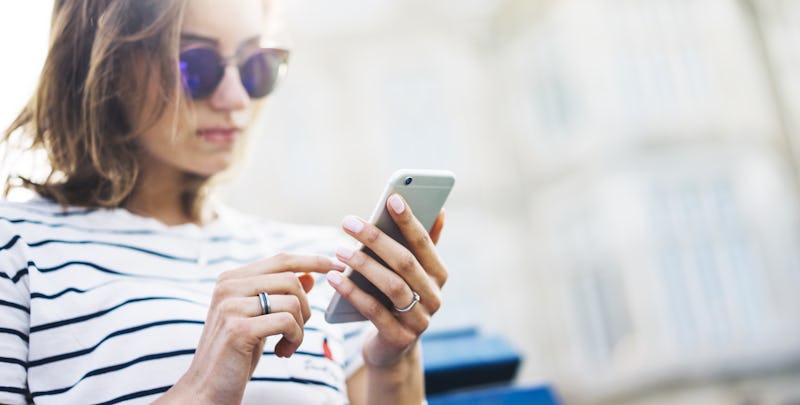 maria_savenko/Fotolia
If you aren't tired of hearing about ghosting by now, you're either the most patient person on Earth, or else in a happy relationship, blissfully unaware of the many problems plaguing the dating app space. Even though we all seem to agree that ghosting is the worst, it doesn't seem like the practice of straight-up ignoring someone until they get the hint and leave you alone is going away anytime soon. Luckily, there are some dating apps out there who are trying to make things a little less awful for singles looking for a connection. In order to combat the ghosting epidemic, selective dating app The League just released a new "Read Receipts" feature to hold users accountable and hopefully reduce users' dating anxieties (because let's be real, online dating is stressful).
According to The League, read receipts were the number one most requested feature from those who were part of their paid membership pilot program (which began in May 2016). The paid membership has a one-time annual fee of $180, which includes benefits like read receipts, access to stats like popularity or pickiness ratings, increased visibility to other members, and even an in-app dating concierge you can chat with for dating help. The Read Receipts feature is just one more way The League hopes to hold users accountable, increase communication, and get people offline and onto real dates.
"Our goal is to empower our users with knowledge and information that helps them prioritize their time and ultimately choose the best match for themselves," Amanda Bradford, Founder and CEO of The League, tells Bustle. "We believe knowing that someone read your message and 'ghosted' you is MUCH better than not knowing, as you can better allocate your time to other matches that have either not yet read your message, or are taking the time to actually respond."
While Read Receipts feature may not eradicate ghosting entirely — if people don't feel like responding, they just won't (and they're totally within their rights to do so). Instead, the goal is to reduce the anxiety users feel when they don't know whether or not someone is busy or just ignoring them.
"Our focus groups show that most users, both men and women, are not upset when someone ghosts them — especially if they haven't even met them in person — but the anxiety they feel is all about the 'not knowing' if they should continue to wait on a match or go ahead and expire them," Bradford says. "The goal of this feature is to eliminate that particular anxiety."
If you're an online dater who's tired of all the stress, here are more dating apps that offer read receipts to help you identify and weed out anyone who's wasting your precious time.