Experts Say These 9 Relationship Problems Can Bring You Closer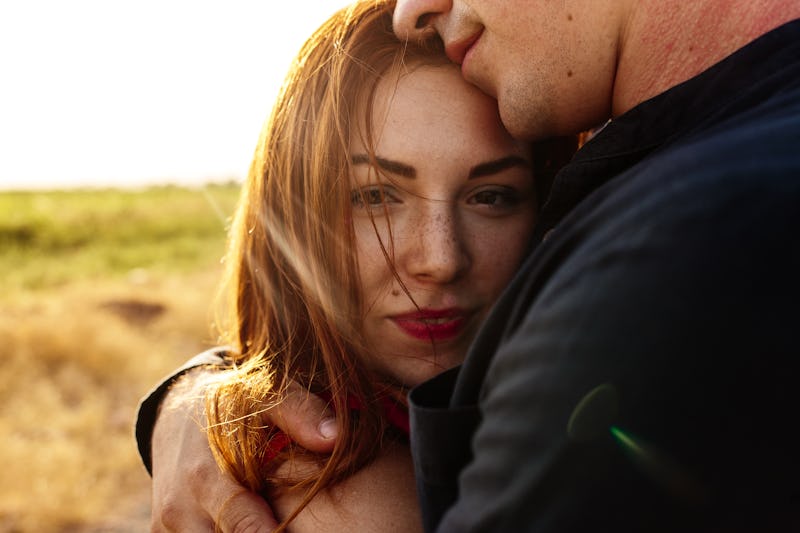 Shutterstock
One of the benefits of going through a problem as a couple is that, sometimes, you get to come out the other side feeling more connected. Whether it's an issue that originated on the inside between the two of you, or an external problem, it can teach you a lot. And that can, in turn, lead to a stronger relationship.
While you won't want to go out seeking problems, you can look for the silver lining if and when they occur. Basically, "when people endure tough times together, it can create deep bonds," Jonathan Bennett, relationship and dating expert at Double Trust Dating, tells Bustle. You might come out of it with a deeper appreciation for each other, for instance, or figure out ways to have better communication.
The key to learning from a problem, and gaining one of these benefits, is to approach it as a team. You'll want to "work together and see yourself as a partnership," Bennett says. "When you start working against each other and assigning blame, you're no longer acting as a couple, but driving a wedge in the relationship."
With that in mind, read on below for a few problems you might encounter that experts say can result in you and your partner feeling a lot closer.