Here's How Most Women Really Feel After They Fake An Orgasm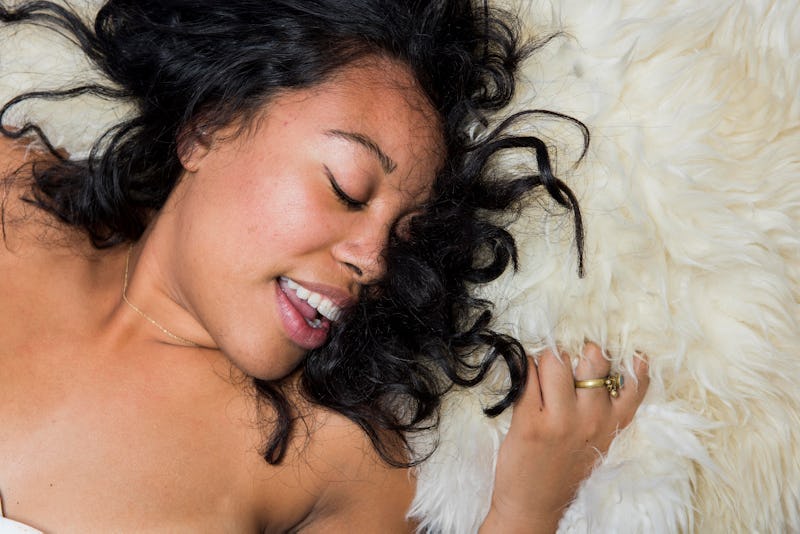 BDG Media, Inc.
If you have never faked an orgasm, you just might be in the minority. You're also my new hero. Although the orgasm gap is closing, there's still a disparity in how often women orgasm during sex compared to how often men orgasm. I, myself, as much as I hate to admit to it, have faked more than a few orgasms in my life. For the most part, it was in the interest of wanting to wrap things up, knowing full-well I just wasn't going to climax, so it was time to just move on to eating pizza or watching TV instead. Although I am proud to say, that I haven't faked one in quite a few years, the reason being a combination of guilt, if it was with someone I cared deeply about, and the fact that I deserve to orgasm, so why lie about it?
"Women aren't generally comfortable discussing their pleasure and desires," Sarah Watson, Licensed Professional Counselor and Certified Sex Therapist, tells Bustle. "We aren't taught during sex education that sex is for pleasure... [or] that pleasure is important to discuss with your partner. Women fake [orgasms] for a multitude of reasons but I think the biggest reason is the lack of communication with our partners."
A recent study by Dr. Ed found that seven in 10 women have faked an orgasm at some point. The study of 2,000 people, 1,110 men and 890 women, found that faking it still exists for women and, yes, even some men, too. But as for why people fake it and how they feel after faking it varies.
Here are five ways women feel after they've faked an orgasm.