How To Successfully Leave A WhatsApp Group In Three, Two... RUN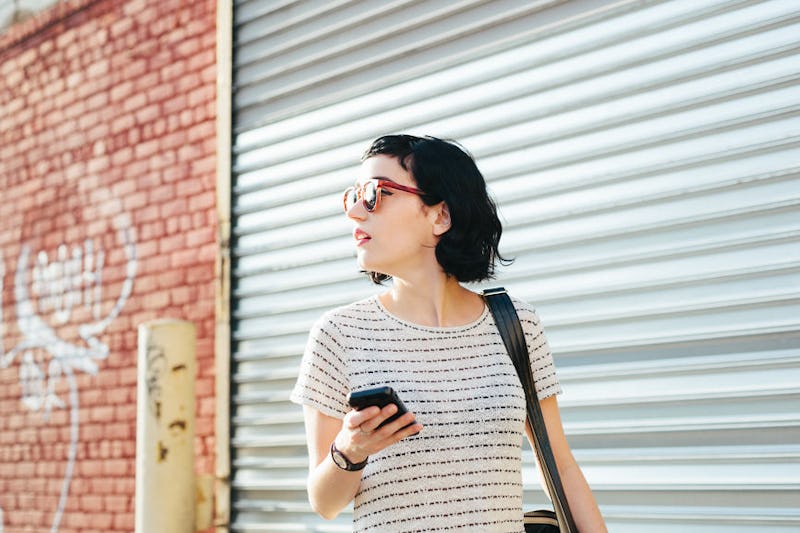 Good Vibrations Images/Stocksy
Technology is an utterly wonderful but also utterly infuriating part of modern life. There are just so many ways to either accidentally or intentionally tick off your mates and loved ones. And it is absolutely not what you are trying to do, it is just nice to go off the grid sometimes, am I right? Also, sometimes life moves on and that group that was essential to your life in 2014, is now kinda not. Maybe you've muted the group for several 12 month periods, and now it's time to go pro. So if how do you leave a WhatsApp Group without offending people?
We all know the passive aggressive slap in the face that is. Even if it isn't meant in a bad way at all. It is the social media equivalent of dropping the mic really. And real talk you absolutely know what it feels like to receive that notification, so how the hell do you manage to do it without all hell actually breaking loose? Because you have seen the comments people make after someone leaves a WhatsApp group out of the blue. And hell no is that happening to you.
Like all great decisions in life, it is probably not best to act impulsively. You need to think out your decision and act carefully. Lest you get umpteen "OMG did you just leave that LOL group?!" messages. Here's my five step plan to freedom.