Here's How Libra Season Is Going To Affect Your Love Life, According To Your Zodiac Sign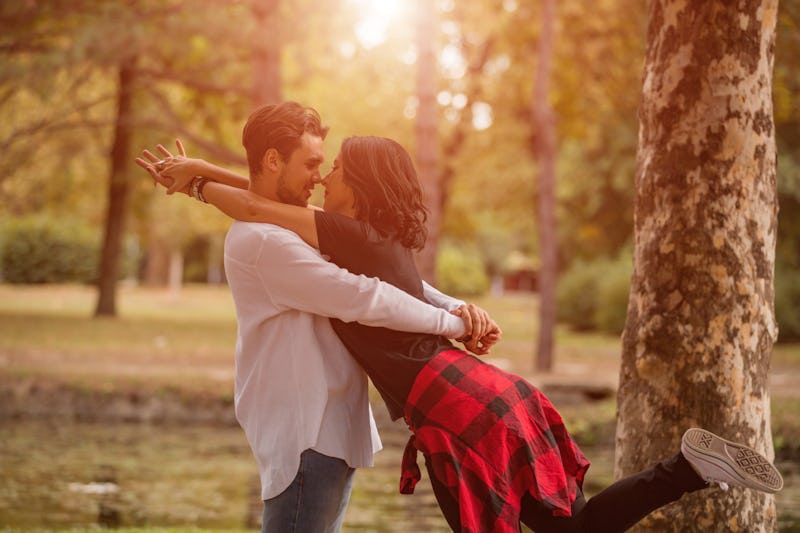 Kitja/Fotolia
We are officially in Libra season. Starting September 22, the sun will be in Libra and will stay put until October 23. At that time, it will take its leave and move into Scorpio. It's going to be, for lack of a better word, an interesting time.
"Libra is cardinal energy, which initiates change," astrologer and psychic, Cindy Mckean, tells Bustle. "Considering that we are at the start of a new season, autumn, it's a time we start to notice changes all around us. The weather gets cooler, leaves on the trees change color and start to fall. There is a sense of wrapping up the harvest that the previous Virgo season worked hard to accomplish."
Not only are there changes ahead for all the signs, but because Libra is ruled by Venus and Venus will be retrograde from October 5 to November 15, the harmony that Libra loves so much might not be as easy to find to this season.
"Libra is ruled by Venus, the planet of love and romance, among other things," says Mckean. "Harmony is important to Libras and everyone during Libra season. As Libra is symbolized by the scales, balance is part of harmony. With the Venusian influence, our five senses will play a role in how we love during this time of year... the scales are sure to swing a lot more than they usually do."
So, yes, no matter your sign, you're going to feel a little something extra this Libra season. Here's what you can expect on the love front.