11 Easy Tricks For Feeling More Emotionally Resilient Every Day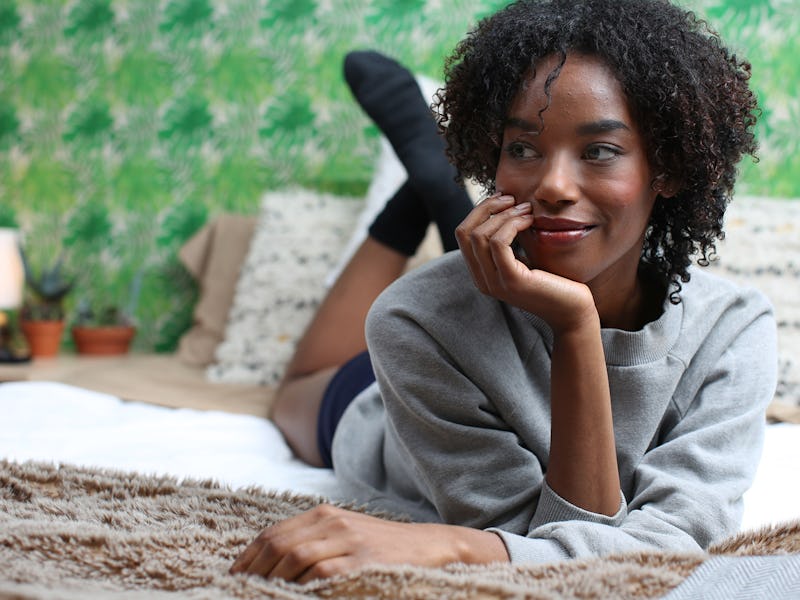 Ashley Batz/Bustle
Being emotionally resilient doesn't mean you never have problems, or that you're magically immune to stress. Instead, it's a skill you can build up over time, by learning how to look at the world differently, challenging negative thoughts, and replacing them with healthier coping mechanisms. So even if you don't feel emotionally resilient right now, it's definitely something you can work on.
Being more resilient can come in handy when life throws tough situations your way, whenever you need to step outside your comfort zone, or when the people around you are being negative. It's all about coping, and taking good care of yourself.
"Being emotionally or psychologically resilient reflects our ability to cope with life's many stressors, roadblocks, and changes," Dr. Jeff Nalin, PsyD, licensed clinical psychologist, tells Bustle. It also means meeting these moments with a positive frame of mind, and knowing you can get through them.
"Emotionally resilient people have a high level of acceptance and even welcome change," Dr. Nalin says. "They tend to grow stronger because of the challenges they face and seek to turn negative experiences into positive ones." If that sounds like something you'd like to learn how to do, read on for a few tips for feeling more emotionally resilient every day, according to experts.