How To Give Sex Advice To Younger Family Members & Friends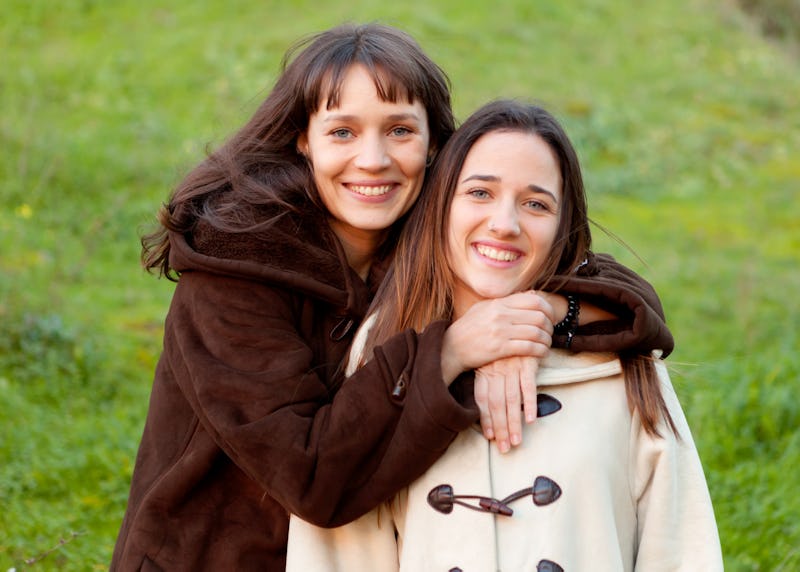 Gelpi/Fotolia
When I think back to the sex education I got as a teen, the only memory I can recall is being scarred for life by a super graphic video of a woman giving birth... and then expelling the placenta. Like most other Americans, my health class was hardly an open forum for discussion about the ins-and-outs of sex; instead, it was more like a weeks-long PSA against drinking, drugs, and sexual activity of any kind. I got lucky because my mom is an open-minded nurse who was a great resource for anything health-related, but unfortunately not everyone has a parent or trusted adult with whom they feel comfortable discussing a topic as personal as sex. Talking to young people about sex and relationships might seem awkward, but the reality is that there should be *nothing* awkward about empowering teens to make informed choices about their bodies and their sex lives.
According to a new survey by the National Campaign to Prevent Teen and Unplanned Pregnancy (NCPTUP), 93 percent of all adults think that young people should have a trusted adult or network to provide them with information and guidance on topics like sex, love, relationships, or birth control — but only 62 percent of people aged 18-24 said they've given that kind of advice to someone younger than them.
"We all need someone in our lives that we can turn to that can help guide us through the complexities in our world," Ginny Ehrlich, CEO of NCPTUP, tells Bustle. "However, especially young people, and young women, need an adult who can help them understand that they have the power to decide their futures. A trusted adult can provide not only guidance, but the knowledge needed to make those important decisions young people have to make, which include sex and relationships."
Talking to teens about sex isn't a job that should fall solely on parents' shoulders and, in fact, some teens might feel more at ease going to a young adult for advice instead. If you want to be a resource for the young people in your life — whether it's a cousin, sibling, or mentee — here are eight tips for giving sex and relationships advice to young people in a way that's informative, open-minded, and constructive.