How You Can Help Those Most At Risk From The Coronavirus Outbreak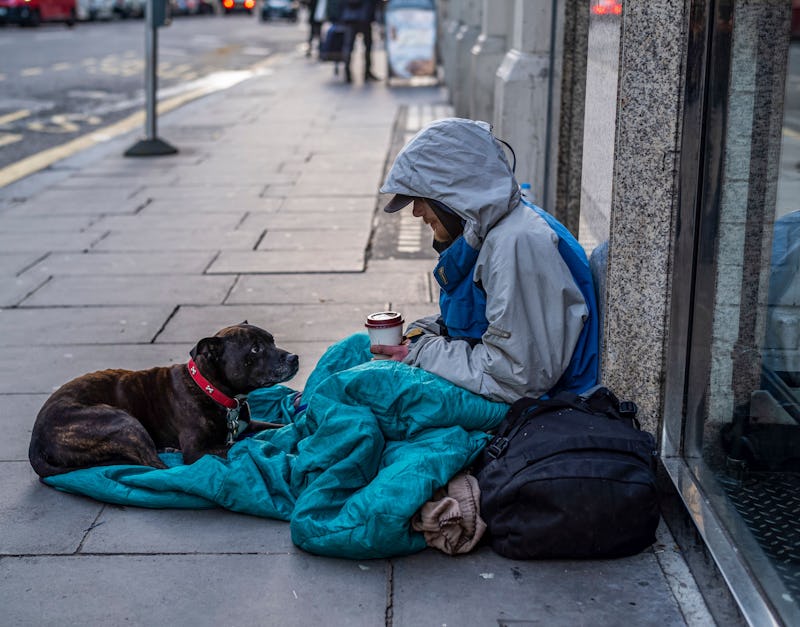 Alex Lentati/LNP/Shutterstock
COVID-19 has now reached every continent in the world except Antarctica, with 1,391 confirmed cases in the UK, as of 12 p.m. on March 16. So, who are the most vulnerable groups to be affected by the coronavirus? According to the World Health Organisation, the elderly and those with pre-existing medical conditions (such as high blood pressure, heart and respiratory problems, and diabetes) are most at risk of developing more severe symptoms if they contract the COVID-19 virus.
While developments are ongoing, the Department of Health and Social Care says that for most people – especially those who are young and healthy – the virus shouldn't be life-threatening. England's deputy chief medical officer, Dr Jenny Harries, told the BBC that the majority of those diagnosed in Britain are "pretty well", but that they may "feel a bit rough for a few days". Initially COVID-19 presents similar symptoms to cold and flu; and the advice is to self-isolate if you have symptoms, or have recently travelled to the list of UK government-specified countries and areas (which currently includes China, Korea, Italy and Iran).
But self-isolation can have knock-on economic consequences, especially for society's more vulnerable groups. As the BBC reports, not everyone will receive statutory sick pay – in some cases it will fall to the moral responsibility of your employer. Meanwhile, for those who are self-employed or on zero-hour contracts, time off work might not be financially possible. And if schools across the country close, this will impact families – The Guardian reports that those living in poverty and single-parent households could be hit the worst, especially those without childcare backup or paid parental leave.
For those less at risk and looking to help, here are six ways you can support the most vulnerable people during the coronavirus outbreak.
This article was originally published on