8 Ways To Help Your Partner Feel Comfortable With A Male Sex Toy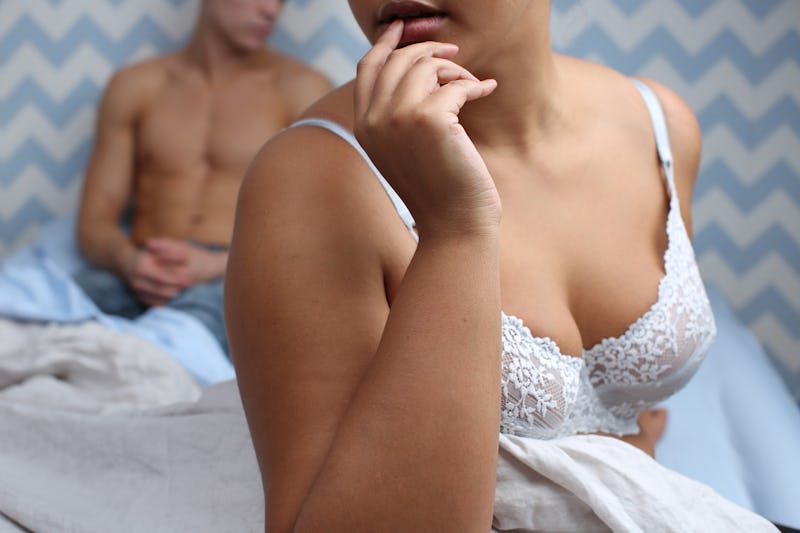 Ashley Batz for Bustle
Sex toys are often thought of as a female thing. The ones you most commonly hear about, like dildos and vibrators, are typically designed for use on vaginas (though they're really more versatile than that!). However, male sex toys are just as useful when you're looking to enhance pleasure and switch things up in bed.
Sometimes, people who are curious about what they can experience sexually seek out sex toys themselves, which is awesome. Other times, their partners bring up the idea because they think it would be hot or beneficial, which is also cool as long as you're not pushing it on them.
Due to the stigma around men using sex toys, bringing them up with a male partner may feel daunting. "When it comes to male partners specifically, there tends to be a certain level of intimidation around the idea of sex toys as part of their sex life," Alicia Sinclair, certified sex educator and CEO of b-Vibe and Le Wand, tells Bustle. "It pushes back against the traditional masculine norms of the bedroom."
But the conversation doesn't have to be awkward — in fact, it could end up being both fun and illuminating. Here's how to bring up using sex toys on a male partner.