How To Make Time For A Side Hustle When It Starts Blowing Up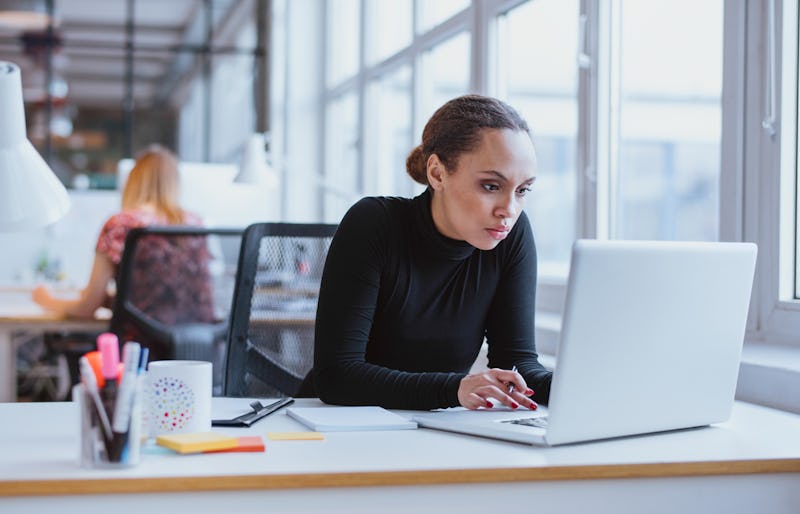 Jacob Lund/Shutterstock
There are so many reasons to start a side hustle, whether it's to make more money, try something new, or finally dig into a project you're truly passionate about. But even though it can feel good to branch out, doing so often means dealing with more stress and a busier schedule — especially if your new venture gets bigger than expected.
If you find yourself with a flourishing business, which you're managing on top of your day job, then extra stress will be par for the course. But that's why you'll want to focus on maintaining a work-life balance so you can do both — and do it well — while still having a life outside of work.
"It is also important to remember that having healthy, realistic expectations is a part of preventing burnout," board-certified psychiatrist Dr. Nicole Washington, tells Bustle. If you want to keep your side hustle going at its current rate, you don't want to drive yourself into the ground, get sick, or lose your sense of creativity. And having work-life balance can help with that.
Whether you're going to keep this as a side hustle, or turn it into a full-time gig, try to keep the following tips in mind, all in the name of staying balanced, feeling good, and having more success.