7 Signs Your Dog Is Bored & How To Entertain Them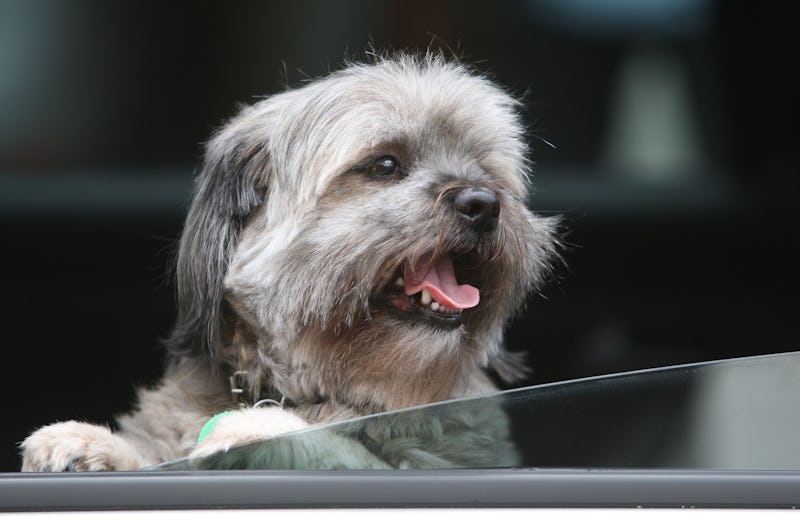 Sandra Mu/Getty Images Entertainment/Getty Images
While you definitely can't entertain your dog 24/7, if they aren't getting enough exercise, time outside, or mental stimulation, they will find a way to let you know. When dogs get bored, they often act out the same way a kid might, by doing whatever they can to get your attention — even if it means destroying your house. So for their sake, and the sake of your belongings, it's super important to listen.
"Signs of boredom will be different for every dog, and severity is often breed-dependent," Dr. Jess Trimble, DVM, of Fuzzy Pet Health, tells Bustle. In general, you'll want to keep an eye out for signs your dog is acting differently or going out of their way to get your attention. (Think chewing on furniture, or barking obsessively.)
"For 'high-drive' dogs, like herding, sporting, and working breeds, they often become more destructive or develop anxiety faster as compared to a low-energy dog breed," Dr. Trimble says. There is good news, though, in that any breed can feel better, with just a few small changes.
"Investing time in your dog is the answer to keeping boredom at bay, and it doesn't have to be much," professional dog trainer Kim Paciotti, CPDT-KA, CDT, APDT, tells Bustle. Sometimes all they need is one more walk per day, a new toy, or a bit more attention. Here are a few behaviors that may mean your dog is bored, according to experts.