7 Unexpected Relationship Incompatibilities That You Can Actually Turn Into Strengths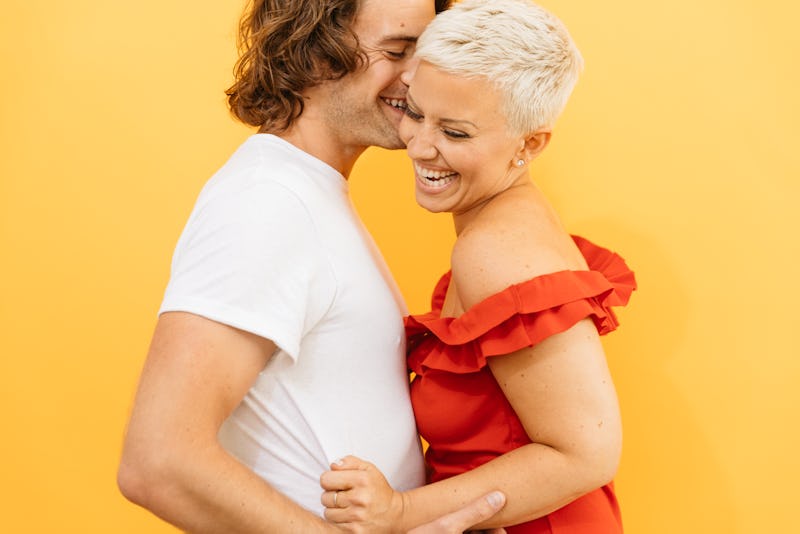 Ashley Batz/Bustle
When you love your partner, the idea of finding incompatibilities in your relationship can be scary. After all, doesn't "incompatible" roughly translate to "not cut out for the long haul"? Fortunately, the answer is no: while it's good to have core values that are aligned, when it comes to everything else, you don't necessarily have to see eye-to-eye with your partner in order to have a happy, healthy relationship — and, if you're willing to grow, your incompatibilities can actually become a source of strength.
"There is a difference between the relationship between two people being incompatible and each person having qualities or traits that are incompatible," Joshua Klapow, Ph.D., clinical psychologist, and Host of "The Kurre and Klapow Show" tells Bustle. "...Every relationship is made up of people who have some characteristics that are compatible and some that are not compatible... The challenge is to minimize incompatibility, to use incompatibility as a way to learn about the person and yourself, and to maximize compatibility factors. If this is done then it is not only OK to have incompatibilities, but it can actually help the relationship grow."
How To Turn Your Incompatibilities Into Strengths
So once you're aware of any incompatibilities between you and your partner, how can you ensure that, rather than driving a wedge between the two of you, your differences actually bolster your relationship instead?
"The most important aspect to making incompatibilities compatible is to see it as a challenge, as a learning opportunity and for one partner not to force another but rather to encourage," Klapow says. "This is about both sides expanding their approach to life, not changing it to match their partner."
If you look at your respective differences as a way to expand your horizons and grow as individuals, over time, your relationship will also grow and deepen as a result. "In the end, incompatibilities can bring balance to a relationship, can help stretch each partner in their views and can strengthen the relationship," Klapow says. "However, where there are incompatibilities that are strong and not open for compromise, tolerance and acceptance are critical. Without them the relationship will be doomed."
In short, know what your dealbreakers are and acknowledge if your incompatibilities are too major to work through — otherwise, embrace your little differences. Here are seven examples of unexpected incompatibilities that you can actually turn into strengths in your relationship.