7 Tips For Taking Your Tinder Game To The Next Level While You're Traveling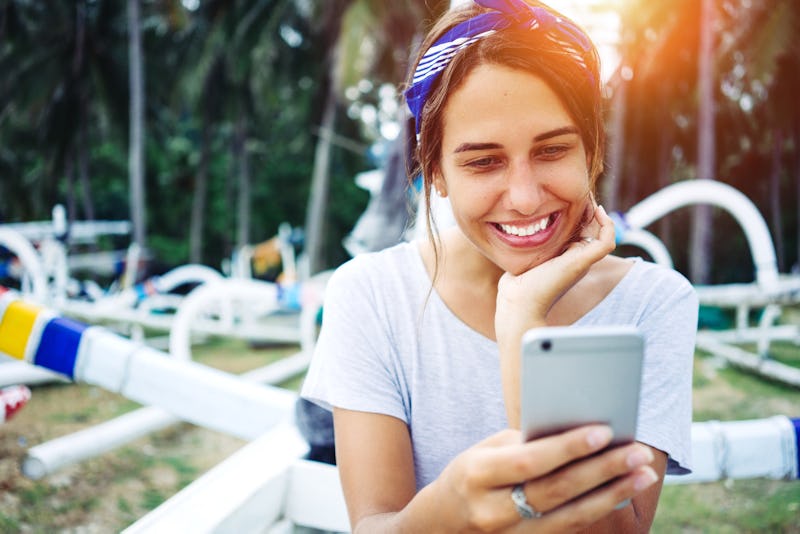 mooshny/Fotolia
If you're single and looking to mingle, using dating apps while traveling can be a serious godsend. No matter where you go, dating apps give you the power to connect with locals, whether it's for a one-night-stand, a whirlwind romance, or even just a platonic tour of the city. The good news for anyone planning to spend their summer travels swiping? According to an in-app poll of more than 18,000 Tinder users, 54 percent of respondents said they plan to travel solo in 2018 — meaning locations near and far will be swarming with singles who just might be looking to ~mingle~ with you.
It might sound cliche, but traveling is about more than just the places you go — it's about the people you meet and the experiences you have. Whether you meet a new friend or a new fling, at a bar or on Tinder, all that matters is that you're making the most of your time exploring a new place.
Particularly if you're traveling solo, it's nice to experience things from the point of view of someone local, instead of sticking to a strictly tourist-y schedule. So before you take your next trip, here are seven tips for using Tinder (or any dating app) to your advantage while you're traveling, according to dating experts.