Here's How Your Friendships Will Change In 2020, Based On Your Zodiac Sign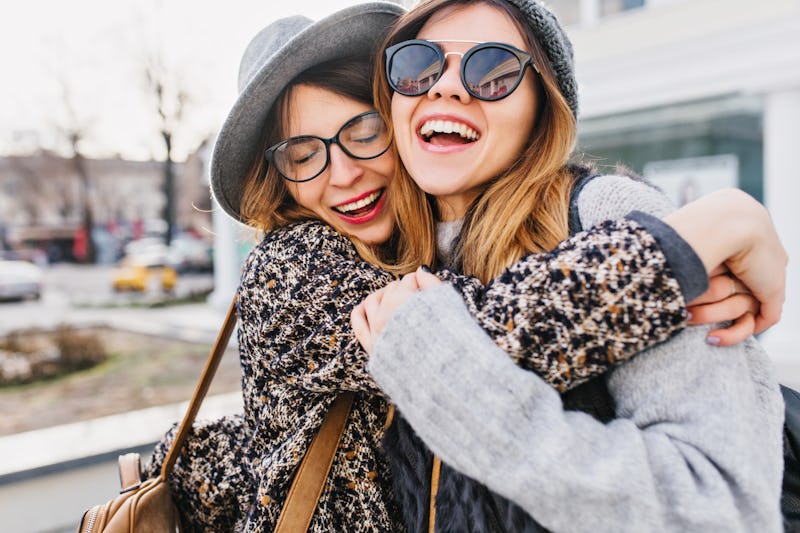 ShutterStock
All friendships will wax and wane as time goes on. You might lose touch with some people, or feel closer to others, based on what you need in the moment. But astrology can also have an impact on your connections, which is why some of your friendships will change in 2020 simply due to what's going on in your zodiac sign.
"When it comes to friendship in particular, we can look at a number of influences in astrology," Clarisse Monahan, an astrologer, tells Bustle. "The most obvious would be the 11th House in our natal chart which deals specifically with friendship. But that is just one layer. Others are important, too. We must also look at major planetary aspects — that is, the way planets are interacting with other planets (and the impact those aspects will have on us)."
The way planets shift throughout the year can affect how you look at your relationships, which is why taking stock of it all come January can be helpful. "When we are aware of these transits and aspects, we can handle some people with more care, know when we might be feeling in need of our friends, and know, too, when we might need more time to be on our own," Monahan says. "This yearly astrological check-up can help give a road map to navigate the ups and downs of bff-dom." Here, the changes each sign can expect to happen within their friendships in 2020, according to astrologers.