7 Things I Learned From Spending 1 Hour With A Sex Coach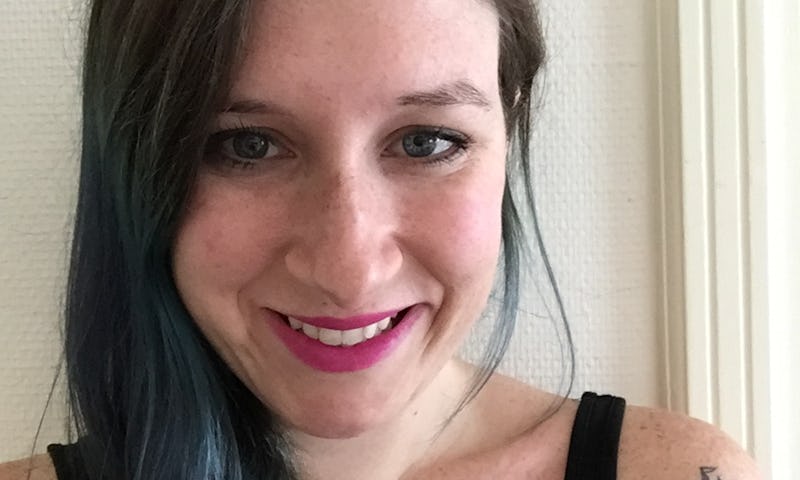 Suzannah Weiss/Bustle
I'm pleased to say that I'm happy with my sex life. My partner and I both want sex often, and the sex is very mutually satisfying. Still, there's always room for improvement — especially when improving yourselves is fun, as is the case with sex. So, when sex coach Lia Holmgren offered to conduct a session with me, I immediately took her up on it.
Holmgren became a sex coach after working as a dominatrix. A lot of her clients had come to her because they had sexual desires, fantasies, or problems that they weren't discussing with their partners, and she realized she'd rather help them work through these issues with their significant others than fulfill their needs herself.
"For each of my sessions, the goal for me is to help the client (individual or couple) to find ways to build a stronger bond and a more communicative relationship, and if there are any tensions within the relationship, identify, analyze, and solve the root of that strain to find balance," Holmgren tells Bustle. "Often, when a couple or individual is feeling tension or stress, they may only see a few options. A trained professional can help that individual or couple see many more options and help navigate compromise. My goal as a coach is to not only help my clients think outside the box on one particular issue but to also give them the tools to problem-solve outside of my office. My clients often find that what they learn with me as far back as their first session can still be applied years later."
Who wouldn't want that? Eager to improve my relationship and sex life, I met Holmgren at her apartment in Manhattan to ask her all my burning sex questions. Here's what I learned about fantasies, orgasms, and relationships over the course of our hour together.