If These 15 Things Never Happen, Your Relationship is Truly Solid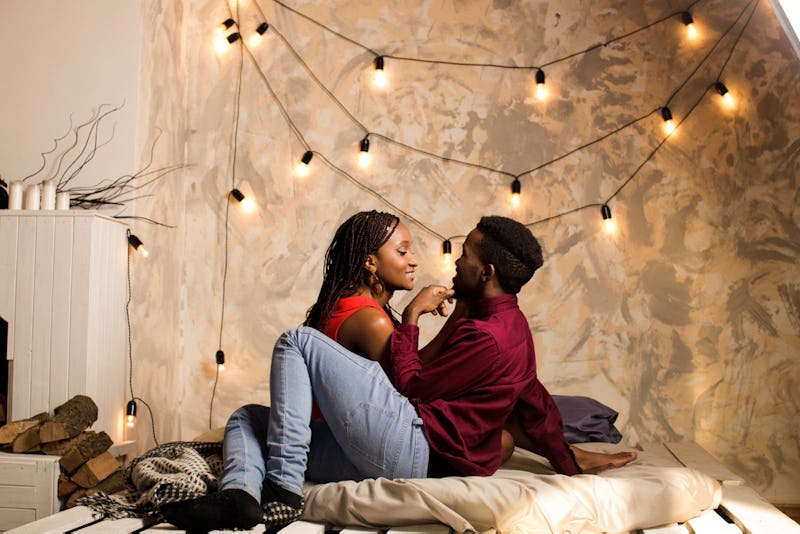 Fashionstock/Shutterstock
Life will throw things at you when you least expect it. But when you're in a truly solid relationship, you and your partner can overcome anything that comes your way. But you don't necessarily need to go through rough times in order to tell if your relationship is truly solid. According to experts, you'll know if your relationship has a few very key things.
"A solid relationship by definition is based on a strong foundation that goes beyond love," Lottie M McCullough, PhD, associate coach at The Relationship Firm tells Bustle. While love is definitely a big part of it, you can't just build a solid foundation on love alone.
There are other major factors that go into it. For instance, you need to have mutual trust, faith in each other, respect, verbal and nonverbal communication, support, and fearlessness. "Just as a house is built on a solid foundation with support and attributes, so is a solid relationship," Dr. McCullough says. If you have these things in your relationship, it's going to be impenetrable.
Being in a solid relationship doesn't mean you won't go through hard times. No one is immune to boredom, rough patches or fights. "However, those challenges will be met head on with success due to the communication, respect, and hard work that two committed people have in their relationship," Dr. McCullough says.
So how can you tell if you're in a truly solid relationship? If the following things never or rarely ever happen, experts say you're in one.