If You Don't Like Your Partner's Friends, You're Likely 1 Of These 4 Zodiac Signs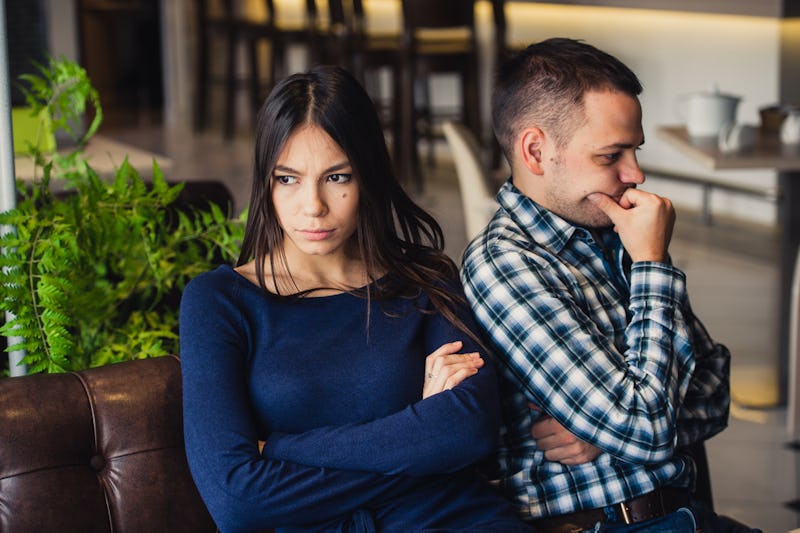 RK-Studio/Shutterstock
In an ideal world, you, your partner, and all of their buddies would be able to spend time together without any issues. But if you don't get along with your partner's friends, things can get a little tense. This might cause drama whenever you and them inevitably collide at a party or a function your partner has planned. Even worse, if you deeply dislike your partner's friends, this could begin to cause problems within your relationship. According to an expert, your zodiac sign can play a part in whether you get along with their pals or not.
Each sign that may find this to be an issue tends to not generally just go with the flow, but instead has a strong sense of being right. A Taurus, for example, can be very stubborn and fixed in their ways, Lisa Barretta, astrologer and author of Conscious Ink, tells Bustle. This can make it difficult for them to move past a bad impression or a slight. "Leos always want to be right and have the last word," she says. This can lead to holding a grudge if your partner's friend said something that offended you or hurt your feelings.
Here are the zodiac signs that are most likely to dislike their partner's friends, according to an astrologer.