The Best Way To Deal With A Fight, Based On Your Zodiac Sign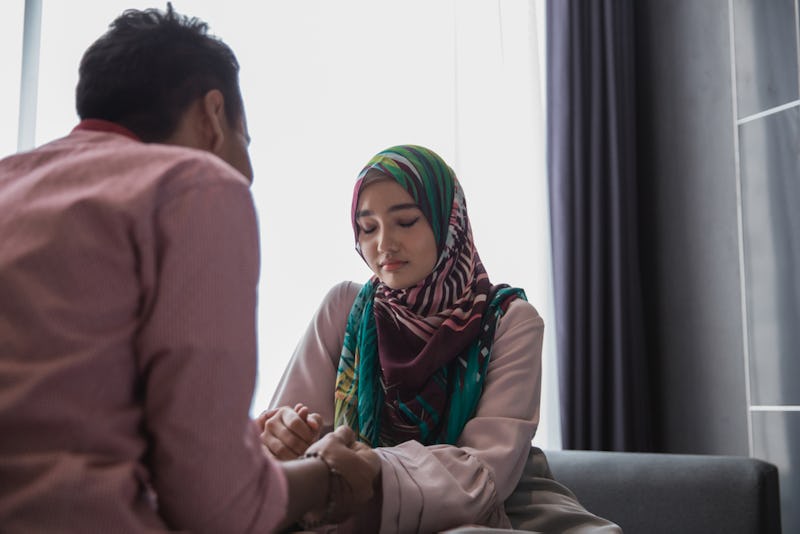 Odua Images/Shutterstock
When the moment arises, knowing how to deal with a fight can seem impossible. Should you stand up for yourself and refuse to budge on your position? Should you let the other person "win" just so the two of you can move on? According to experts, neither of these extremes is ideal. But your zodiac sign can help guide you away from whatever your negative tendency is, and toward a strategy that can help you resolve the issue in a healthy, balanced way.
While it's useful to consider your own sign when deciding what to say and do during a fight, make sure you don't forget about your partner, Emily Ridout, a professional astrologer and yoga teacher, tells Bustle. "When doing this, you may also want to consider your partner's sign, and how they might like to be treated," she says. For some sun signs, they might need to work on being willing to compromise more while discussing a difficult subject. But for others, their natural tendency is to let the other person "win," and so they should keep in mind that it's important to honor their own thoughts and feelings.
Whatever your sign, approaching the conflict with respect — for yourself and for the other person — is key to reaching a healthy agreement.
Here is the way you should deal with a fight, based on your zodiac sign.