If You Experience These 7 Sleep Issues, Your Hormones May Be Struggling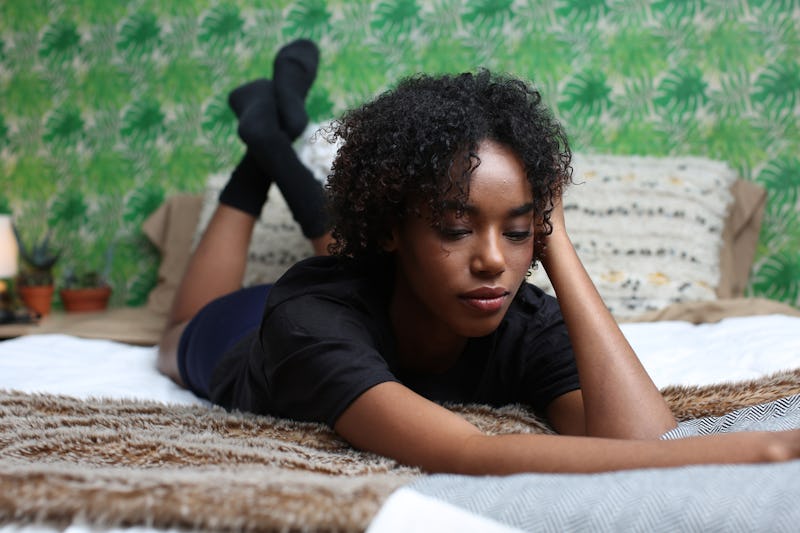 Ashley Batz/Bustle
While there are many factors involved when it comes to sleep issues, imbalanced hormones can certainly play a role. If you're waking up at night, struggling to fall asleep, having hot flashes, or feeling on edge, for example, it could be a sign these chemical messengers are struggling, and as a result have set off a chain reaction that's impacted your sleep. Because hormones really do control way more than you might think.
"As hormones are linked to many physiological processes, such as development, reproduction, stress management, and metabolism, it is important to see how hormones affect sleeping patterns as well," Dr. Janelle Luk, a reproductive endocrinologist, tells Bustle. "If the homeostasis of your body is disrupted, it is likely that the imbalance of hormones can cause sleep irregularities."
As far as what can throw off your hormones, stress is always a big one, as it really can take a toll on your body. "Cortisol levels increase and decrease based on stress levels, [and] that also impact sleep," Mona Dan, LAc., MTOM, herbalist, acupuncturist, and founder of Vie Healing, tells Bustle.
But an imbalance of estrogen, progesterone, testosterone, and other hormones steal sleep from you, too. Read on below for some sleep issues you may experience if your hormones are struggling, as well as which ones may be to blame, according to experts.