If You Have These 9 Thoughts Before You Get Out Of Bed, You May Have High-Functioning Anxiety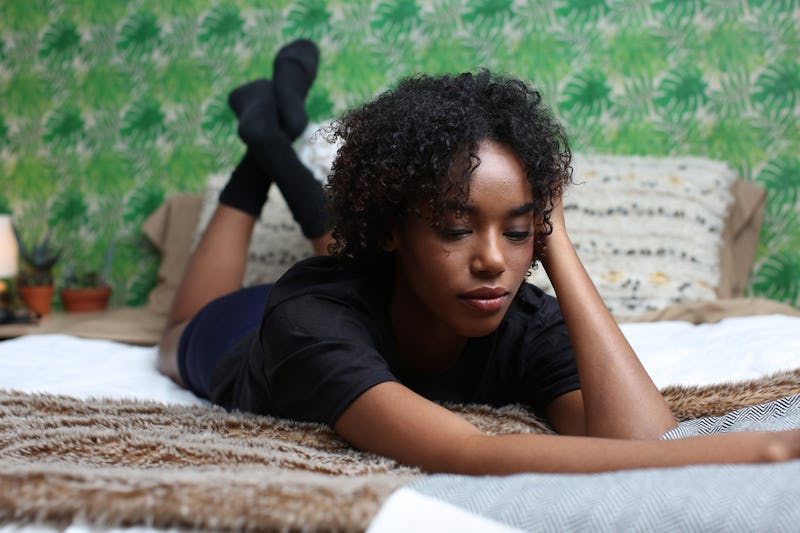 Ashley Batz/Bustle
It's natural to assume that everyone wakes up with a feeling of worry, stress, and dread — the kind that propels them out of bed and into a busy day. And to some extent, that's true. It's common to experience some stress in the morning, but if it's happening regularly, it may actually be a sign of high-functioning anxiety. And that's not something you'll want to ignore.
"People with high-functioning anxiety tend to stay at a steady frequency of low to moderate levels of worry throughout the day," therapist Melissa Coats, LPC, of Coats Counseling, tells Bustle. "It is not enough to send them into a full panic attack. But it is enough to take up plenty of brain space and energy during the day."
Some people might even admire you for your drive and ability, Coats says, even though it actually feels like a "consistent buzz of negative energy." This low level type of anxiety may help you get things done, but it doesn't mean it's healthy. And it doesn't mean it's a good way to start the day.
If it seems like you're waking up anxious, and feeling anxious throughout the day, seeing a therapist may help. Here are a few early morning thoughts that may point to high-functioning anxiety, according to experts, as well as what to do about it.